Find Truck Service is an industry leading online directory for National Heavy Duty Service and towing companies, providing a free online search to help trucking companies and drivers better manage breakdowns and nationwide repairs.
Find Truck Service needed a way to build relationships with industry partners to grow their business, as well reaching their core customers of owner operators and fleets in order to obtain feedback to improve product development.
Brand Awareness,
Connect With Industry Partners,
Launch New Products,
Grow The Business
The Mid-America Trucking Show offers various solutions to help Find Truck Service build relationships that matter. Whether B to B or B to C, MATS is often the initial seed to a long term business relationship that extends well beyond the three day event, helping to expand Find Truck Service's industry reach.
"We come to MATS because it is exactly the show we need to reach our customers, our users, and even our partners."
Amer Avdic / President & Founder
Reach Core Customers for Product Feedback
"The challenge every company has is really reaching your core users, your core customers and getting feedback. MATS provides that opportunity – there's so many people that come here, so many owner-operators and fleets. You really can engage with them, you can talk to them, you can find out what issues they're having with your product or service and what can be improved. Those are some of the most valuable things that you can't get anywhere else."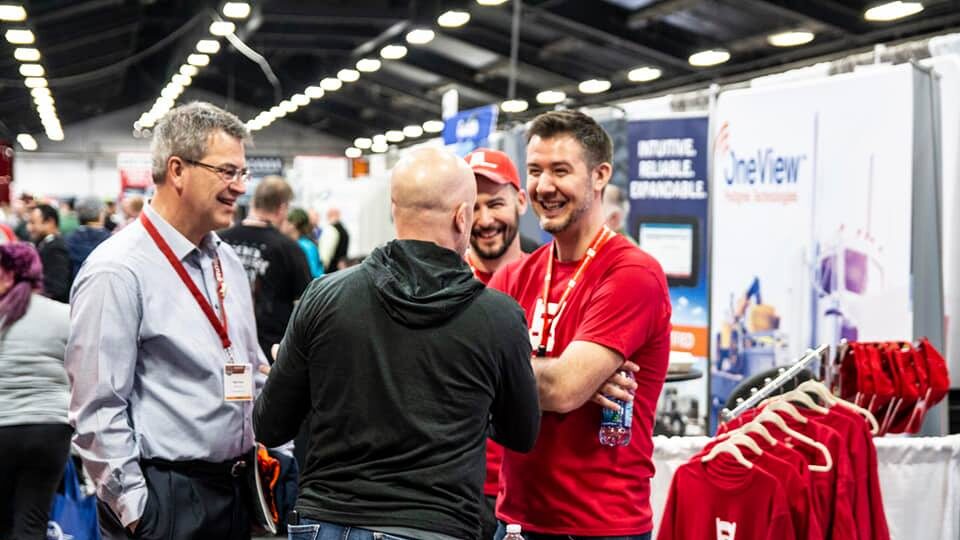 Build Relationships to Grow The Business
"We've built many of our partnerships right here at MATS. Some of the biggest companies initially we work with and partner with now, we've built those relationships from MATS. Being able to approach and talk to them and expand on our industry reach is due to MATS because everybody's here. The investment that we put into MATS is always bigger than anywhere else, but if I had to compare to so many other things that we invest money marketing-wise, it's honestly a very small investment for how much you're able to achieve and reach at the show."
"We wait for months sometimes to release new products at MATS. We waited for about three months to launch our national credit card financing for Owner-Operators at MATS because of the feedback that we're able to get here, and it's been overwhelming. It's amazing to hear some of the feedback after we launched just this morning…This is really where we kick start our own year."
Showcase your brand, launch your latest products and win business at MATS.