TravelCenters of America is an operator of truck stops and travel centers in the United States, with approximately 270 full-service locations in 44 U.S. States and in Canada, plus standalone restaurants in more than 10 states, serving countless numbers of professional truck drivers daily.
Being a nationwide network, TravelCenters serves countless drivers and travelers all across the United States daily.  Phone calls and surveys serve as a form of communication with them, but TravelCenters needed a way to engage with their customers directly on a more personal level to get feedback about their various services and programming.
Network,
Build Brand Awareness,
Obtain Feedback
Due to the breadth of the attendance at MATS, TravelCenters of America is able to meet with a large number of their customers, and engage with them one-on-one to better understand their needs while out on the road.  Through exhibiting and special events, they are able to successfully connect with their customer base on a deeper level.
"We're here to serve everybody who is at this show, so being able to actually meet them and engage with them is just priceless. There's really no other word for it."
Tina Arundel, Senior Director of Communications
"I'd recommend MATS because of the networking opportunities here, the direct learning. There's nothing better than face-to-face, one-on-one contact with the people you are here to serve. So all companies get to see, meet and engage with their customers."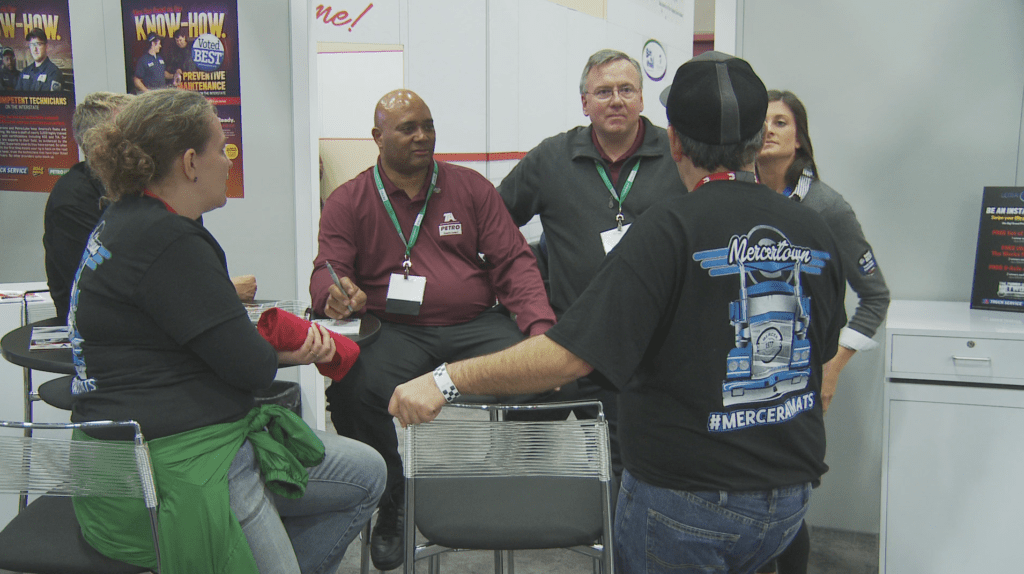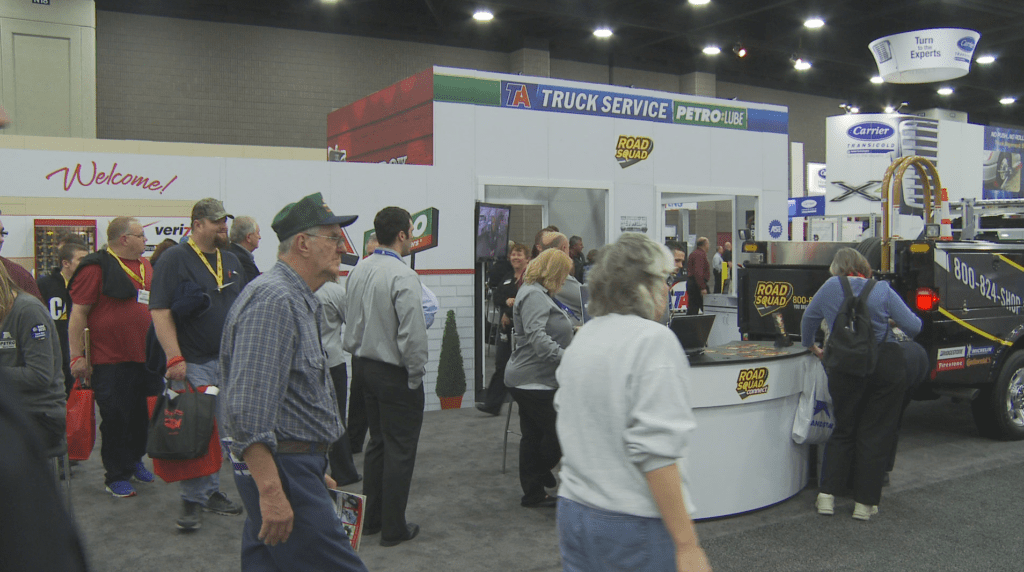 Generate Leads for Future Business
"Meeting and engaging with these drivers allows us to educate them about all of the offerings that we have and the services we are here to provide them. Coming out of this show, we're able to see an increase in the number of people who have said, "Yes, let me be part of your loyalty program", "Yes, I want to have access to your app" and get access to all the services you have on there."
"Being at MATS allows us direct contact with our guests, the thousands of professional drivers that are here. Hearing their feedback directly is absolutely priceless. I can't tell you how many conversations I've had learning about both good and bad experiences. All of those things will enable us to go back after this and improve our services."
Showcase your brand, launch your latest products and win business at MATS.