Women In Trucking is an industry association with a well-earned reputation for encouraging female employment, addressing obstacles, and celebrating the success of all women in the trucking industry.
As an ever growing industry association, Women In Trucking needed a way to effectively connect with and educate potential and current members, and build important relationships with heavy duty partner corporations to further expand the reach of the organization.
Exposure,
Build Relationships,
Brand Awareness
The Mid-America Trucking show provides WIT access to the entire trucking industry, including current members, prospective members and potential partner corporations. By participating and hosting events at MATS, WIT is able to gain the exposure needed to grow the organization and recruit the next generation of professional female drivers.
"If you're going to go to any event, even if it's just one event, it has to be the Mid-America Trucking Show." 
Ellen Voie, President & CEO
"We've always had an event at MATS to honor female drivers. This is the first time we've had our driver ambassador and tractor trailer at a show before. MATS allows us to get our word out, to celebrate, and keep our members updated about what we are doing. MATS is the one place you're going to actually get exposure to the demographics of the professional driver."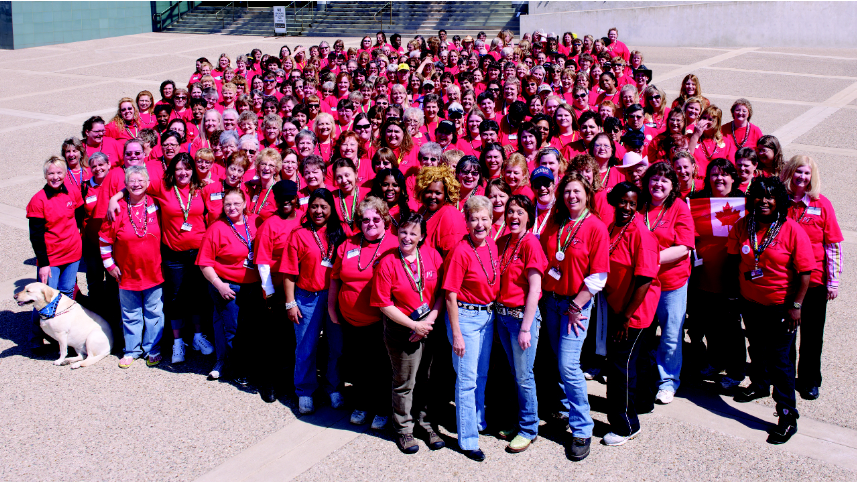 Connect & Build Relationships
"Every year at MATS, we have our annual Salute to Women behind the wheel, where we give female commercial drivers a red shirt and celebrate them. We have a huge event, we take a photo, we honor them, and thank them for what they do, so it's a big celebration. Since a lot of female drivers are already here, this is a great place to actually hold our annual event."
"We've been exhibiting at MATS for 15 years…and every year, our booth either gets bigger, or we get a better location. People come in and they see our banners, they see our T-shirts, they see our literature, and they ask us questions. It's given us better exposure, every year it just gets better, bigger, and we just love this show."
Showcase your brand, launch your latest products and win business at MATS.