For more than past 50 years, the Mid-America Trucking Show has set the standard for events in the trucking industry. MATS long running record as the industry's largest and most well-attended annual event is rooted in tradition. A tradition of connecting industry stakeholders in meaningful ways that facilitate collaboration and the advancement of the industry.
MATS began when Paul K. Young, former Kentucky Motor Transport Association President, and a few industry friends had an idea. They wanted to develop a show in the eastern half of the United States, similar to the largest heavy-duty show at the time, the International Trucking Show in California, and more accessible than the North American Truck Show that had taken place in Boston for many years. After discussing with industry contacts, developed over his years with KMTA and as a tire salesman, Paul felt there was enough interest to move forward. The goal was to create an event that was more accessible to professionals in the heavy-duty trucking industry, specifically owner-operators and fleets. Little did he know, he was laying the foundation for what would become the largest heavy-duty trucking tradeshow in the world.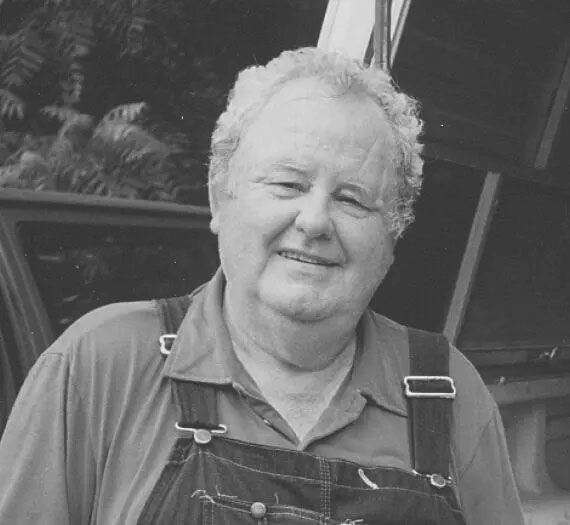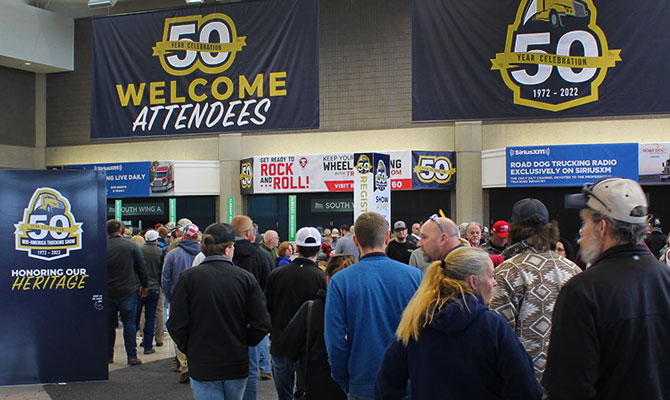 The long-awaited 50th Anniversary was a huge event as the entire industry celebrated the first MATS since the pandemic and the return of the best show in trucking. Everyone in attendance enjoyed the new MATS Opening Reception where we welcomed the inaugural nominees into the MATS Wall of Fame and celebrated their accomplishments with live music, food, and reconnecting with friends and colleagues. We honored our trucking heritage with a Photo and Signature Wall, MATS History Showcase, and more.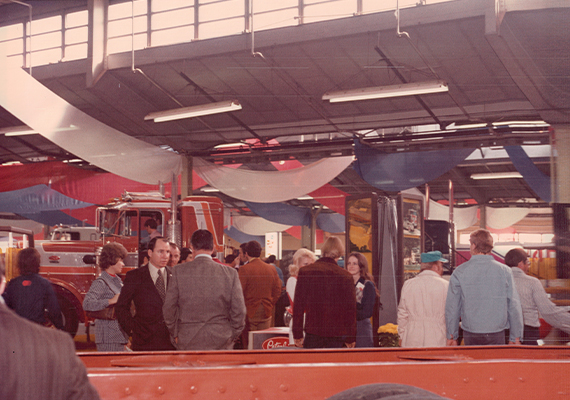 The inaugural Mid-America Trucking Show was held at the Kentucky Exposition Center (KEC) in Louisville, KY. That first show occupied just a portion of the West Wing. MATS welcomed 4,000 attendees and 83 exhibitors. It was a modest beginning, certainly a much smaller show than other trucking events of the day, but the foundation was laid and the show would grow from there.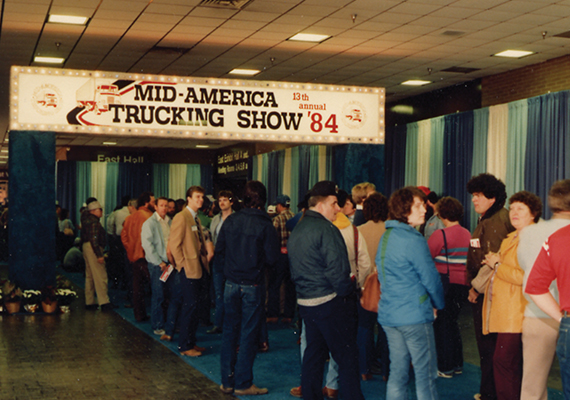 The next 10 years showed slow, but steady growth. In 1984, MATS hosted 270 exhibiting companies and moved to the East Wing of KEC in preparation of newly proposed facilities being added on to the East Wing. Dale Sommers, aka the Truckin' Bozo, hosted his show live at MATS for the first time.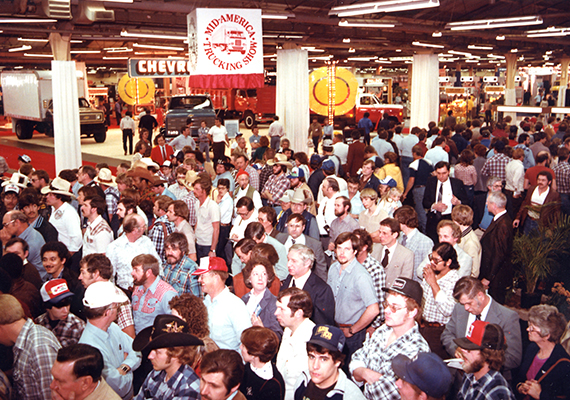 1987 marked the first year that MATS surpassed 400 exhibitors. Attendance was now over 30,000 and international participation was on the rise.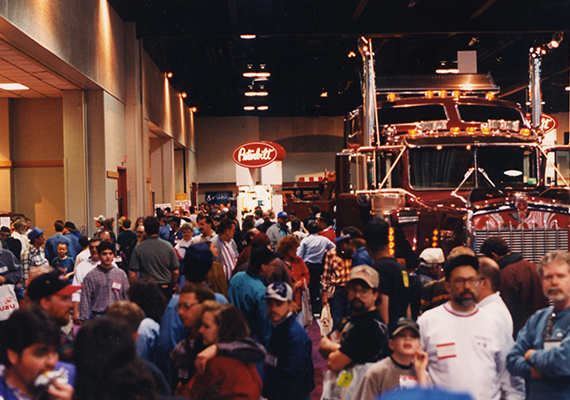 MATS 1991 saw a significant increase in exhibitors as South Wing A was brought on-line and immediately filled with 650 exhibiting companies and over 35,000 attendees. This increase in size and exhibitors established MATS as the largest trucking tradeshow in North America.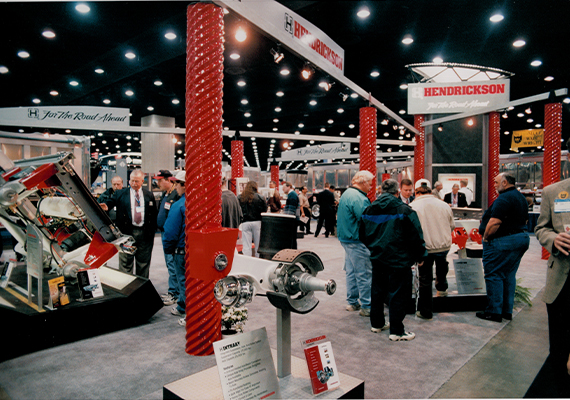 MATS continued to grow, now including outdoor exhibits and truck demos. 1997 marked the first year that MATS hosted more than 1,000 exhibiting companies and over 1,000,000 sq. ft.of exhibits. Little did we know, future shows would exceed 1,000 exhibitors in 20 of the next 23 years!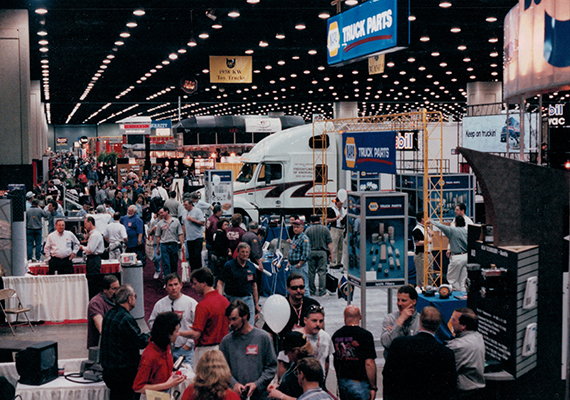 The era of the Paul K. Young Truck Beauty Championships begins as MATS' show truck competition is renamed to honor the show's founder. Mack Trucks celebrates its centennial anniversary.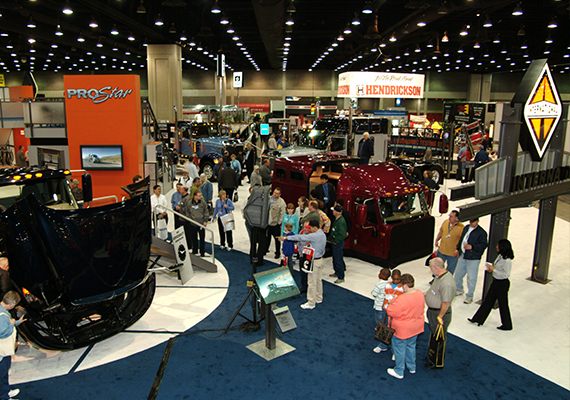 The South Wing C expansion was completed, adding 167,000 sq. ft. of Class A exhibit space. This additional space was quickly filled and helped the 2006 show to break all previous records for attendance, number of exhibiting companies, and total square footage. International Trucks unveiled their new flagship aerodynamic tractor, the ProStar. Peterbilt showcases Model 389, officially retiring the 379 after 20 years in production.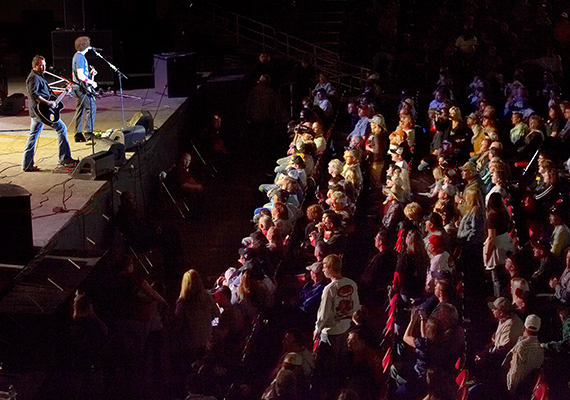 Women in Trucking held their inaugural "Salute to the Women Behind the Wheel" with speaker Anne Ferro, Administrator of the Federal Motor Carrier Safety Administration. Mobil Delvac's "Trucker Appreciation Concert" welcomes Aaron Tippin, Halfway to Hazard, and Krista Marie.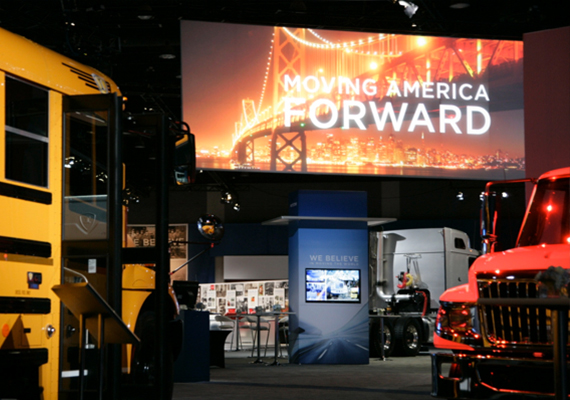 The largest MATS to date with almost 1.4 million square feet of exhibits and events. Navistar showcases the largest MATS exhibit ever with its entire lineup of Class 4-8 vehicles and MaxxForce diesel engines.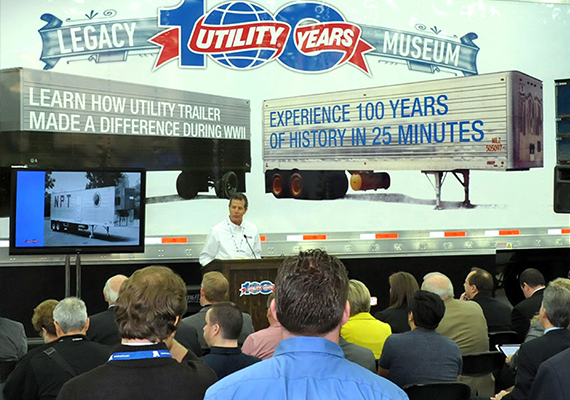 A year to remember, especially with the celebrations taking place at MATS. Utility Trailer debuted its special edition Legacy Museum trailer, commemorating their 100 year anniversary. Peterbilt celebrated its 75 year anniversary at MATS 2014 with an anniversary edition truck. TravelCenters of America hosts its second annual Citizen Driver Award at MATS, recognizing drivers who earn public respect for our industry.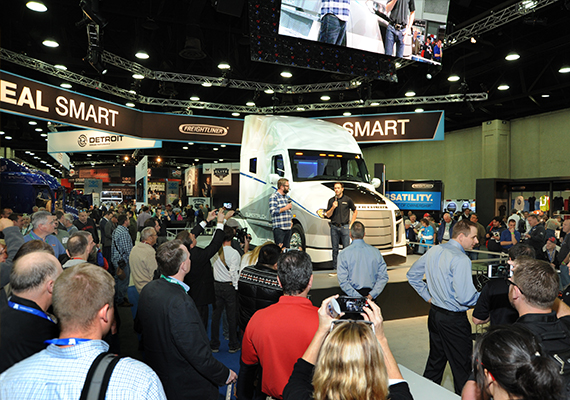 MATS achieves its highest attendance ever – 81,768 attendees. Freightliner unveiled its futuristic SuperTruck prototype vehicle at the 2015 MATS. Kenworth launches its tribute to the 25th anniversary of the W900L – a customized, limited edition, premium truck, the ICON 900.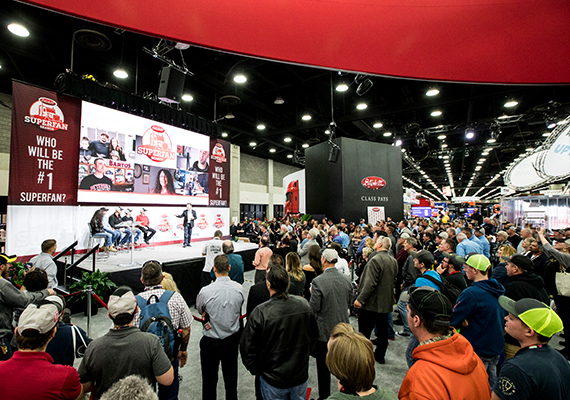 Shell showcased its Starship, a hyper-fuel efficient Class 8 concept truck at the 2018 MATS. A Peterbilt SuperFan was rewarded for his dedication as Peterbilt gave away its one millionth truck at MATS, a Model 567 Heritage. Mack Trucks unveiled its new on-highway design, the Mack Anthem. Linings Inc. unveiled its HAULK liner at MATS 2018 with none other than the original Hulk himself, Lou Ferrigno.
The MATS Wall of Fame was started in 2022 to honor the men and women of the trucking industry that bring pride and distinction to our great industry.