MATS 2023 Opening Reception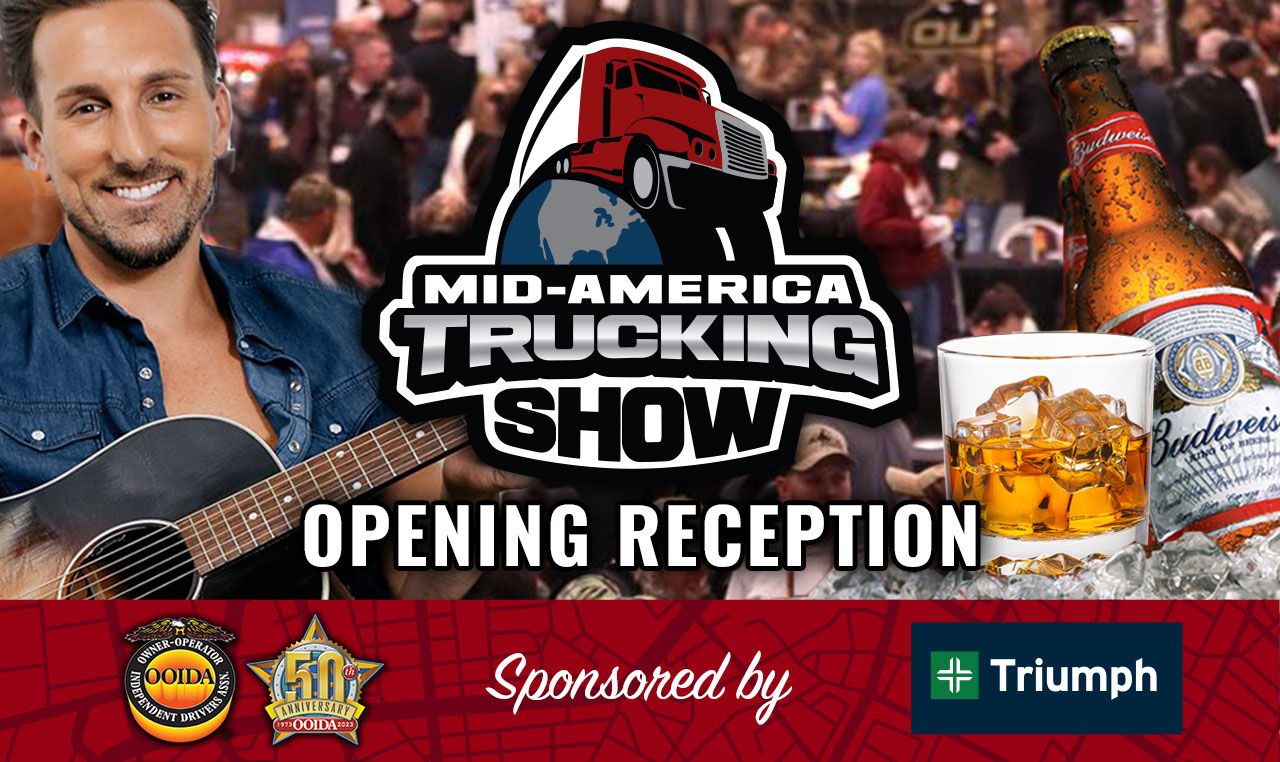 Returning to the 2023 Mid-America Trucking Show is the Opening Reception event on Thursday evening at 6PM in the South A Lobby. 
The 2023 Opening Reception promises to be a lively evening filled with celebration, reconnecting with friends and colleagues, and immersive experiences. JD Shelburne will kick off the evening with live music, St. Christopher's will be hosting a silent auction to raise funds for trucker relief, and our event sponsors will be handing out tickets to participate in a variety of unique experiences including: Bourbon Tasting from Rabbit Hole and Old Forester distilleries, Mini Bourbon Bottle Wax Dipping from Evan Williams, Craft Beer Tasting from Monnik, Hometown, Against The Grain, and Hi-Wire breweries, and Cornhole Shootout games. The evening events will also include the induction of the 2023 Class to the MATS Wall of Fame, and recognition of OOIDA's 50 year Anniversary.
The Opening Reception is free to all badged MATS attendees and exhibitors and will take place in the South A Lobby. Drink and Activity Tickets for the tastings and bottle dipping, as well as a complimentary beer, will be available from the event sponsors – OOIDA Booth #11128 and Triumph Booth #69132 during show hours on Thursday. 
For more information, including a form to donate to the silent auction, please visit www.truckingshow.com/opening-reception/.  
About MATS
Since 1972, MATS – Mid-America Trucking Show has become the world's largest and longest running annual heavy-duty trucking event. MATS is the place to experience everything from new technologies to networking with industry thought leaders. This is where the industry's largest brands and promising startups do business, form partnerships, and make meaningful connections. Over 900 exhibitors and more than 60,000 attendees experience MATS each year, making it the education and innovation epicenter of the trucking industry. All roads lead to MATS 51 on March 30-April 1, 2023.