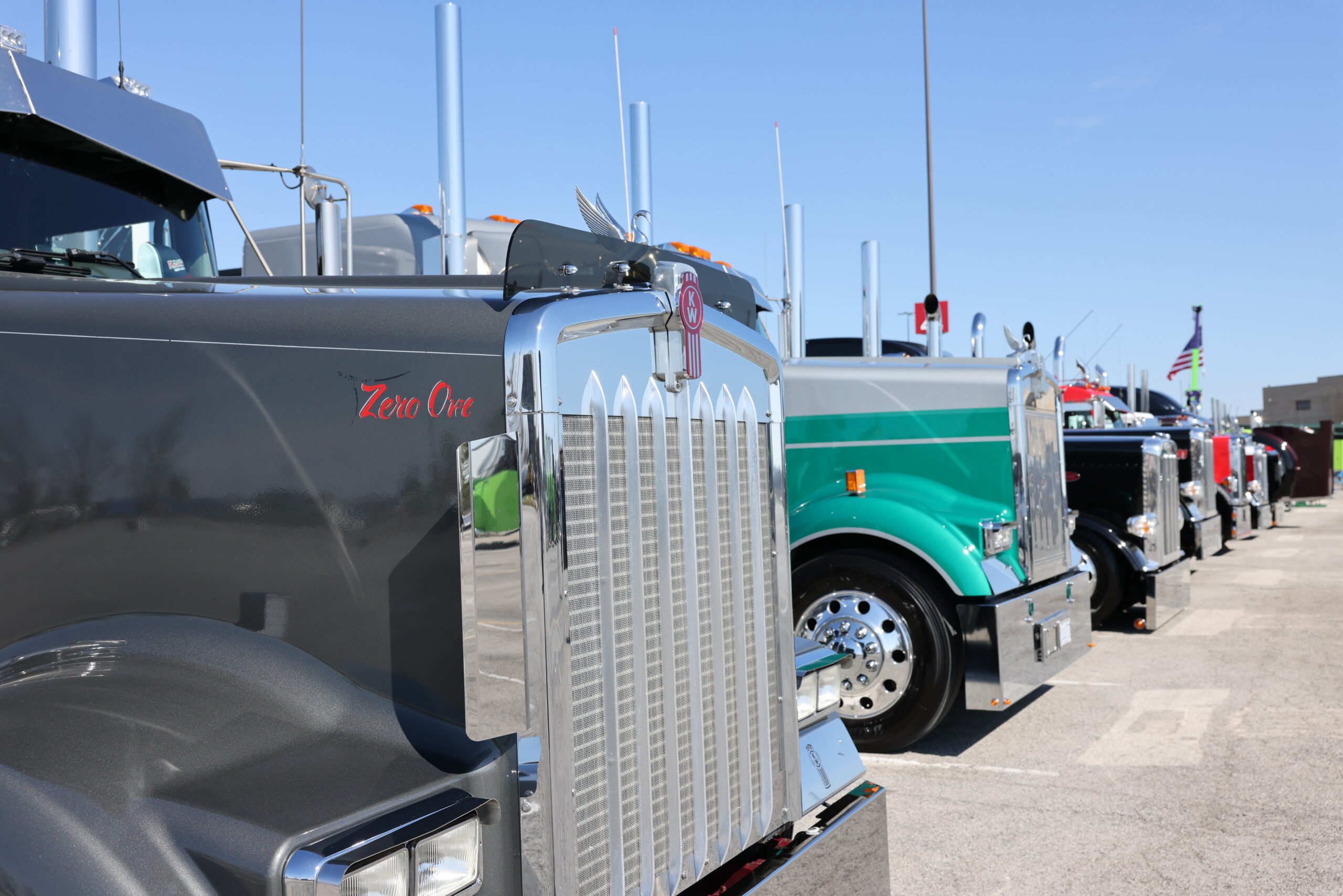 The 32nd Annual PKY Truck Beauty Championship kicked off the show truck season with 175 of the most elite custom show trucks in North America. Held at the Mid America Trucking Show in Louisville, KY, the 2023 PKY featured competitors from six main categories,  Antique Custom, Antique Original, First Show, Limited Mileage, New, and Working Truck; along with specialty classes for Engine, Interior, Lights, and Paint.
In addition to the best custom trucks on the circuit, the PKY event featured a Thursday night light show, indoor awards ceremony, and post-event parade around the "Circle of Champions." Over 75 trophies were awarded, along with cash, merchandise, and more. Notable category award winners include:
Best of Show Winners
Working Bobtail: JT Picha
Working Combo: Matt Kelley
Limited Mileage W/ Miles: Jamie Williams 
Limited Mileage W/ No Miles: Conrad Shada 
Limited Mileage Combo: Rolan Nolt
People's Choice: Cody Warner
For a full list of award winners and a photo gallery of competitors, visit www.truckingshow.com/pky-truck-beauty/. 
About MATS
Since 1972, MATS – Mid-America Trucking Show has become the world's largest and longest running annual heavy-duty trucking event. MATS is the place to experience everything from new technologies to networking with industry thought leaders. This is where the industry's largest brands and promising startups do business, form partnerships, and make meaningful connections. Over 900 exhibitors and more than 60,000 attendees experience MATS each year, making it the education and innovation epicenter of the trucking industry. All roads lead to MATS 51 on March 30-April 1, 2023.