2023 Mid-America Trucking Show: The Road To Success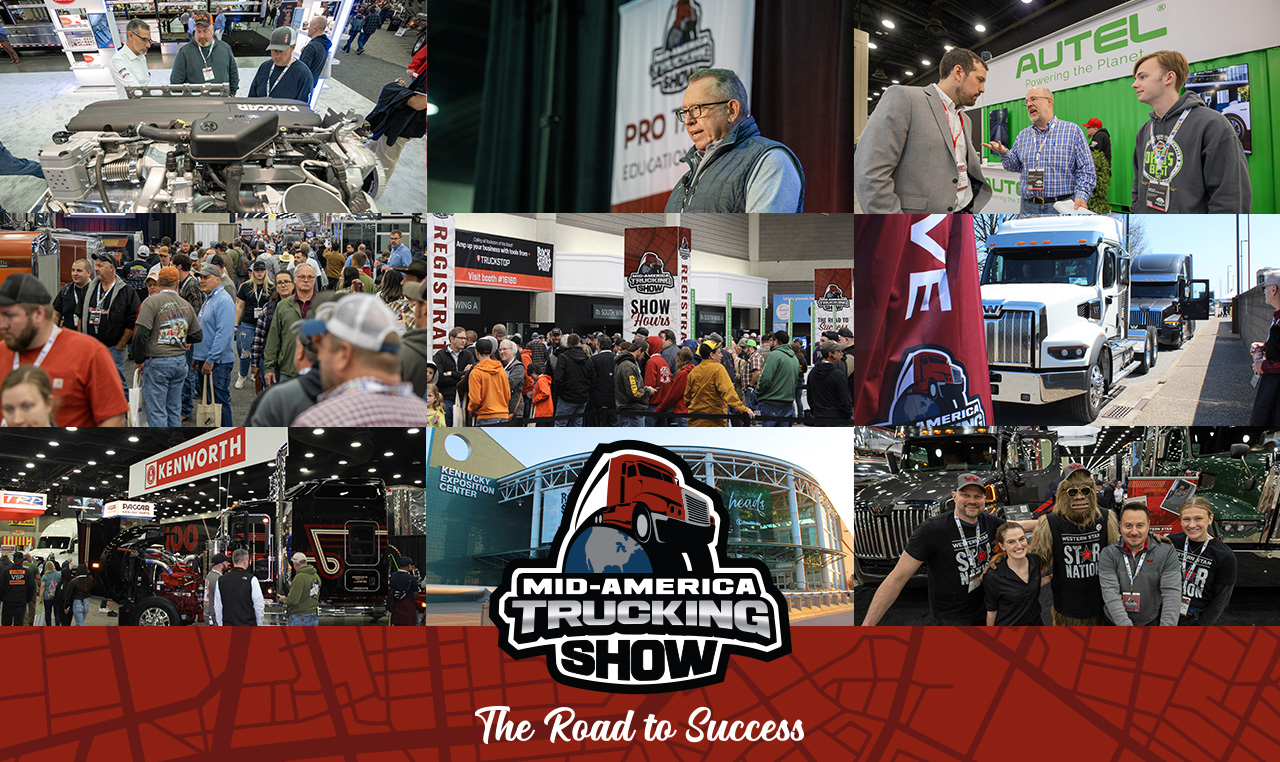 Louisville, KY – The 2023 Mid America Trucking Show (MATS) was another tremendous success for the trucking industry's largest annual tradeshow. More than 55,000 trucking professionals attended to see over 1,000,000 square feet of exhibits and events, demo the latest equipment and services, and witness the latest advancements in trucking technology from 865 industry leading companies.
Throughout the three day event, attendees connected with suppliers, manufacturers, industry thought leaders, and the entire trucking industry via special events, education, exhibits, and entertainment.  Attendees took part in over 40 educational ProTalks seminars, a VIP Fleet Breakfast highlighting how industry leaders are transforming the logistics and supply chain space, as well as Ride & Drive truck demos, an Opening Night Reception featuring engaging activities and entertainment, the PKY Truck Beauty Championship welcoming 175 of the most elite show trucks in North America, Friday Night Concert performances by Elvie Shane and Tony Justice, a Veterans In Trucking showcase, and the Winter Nationals Truck and Tractor pulling event.
"This year's Mid America Trucking Show built on the successes of our past shows and showcased our increased focus on education and events at MATS," said Toby Young, MATS President. "We were able to create a successful event providing invaluable insights, opportunities, and connections for everyone involved."
MATS Show Management would like to thank everyone who attended, exhibited, and supported the 2023 Mid-America Trucking Show. MATS 2024 will be held March 21-23, 2024 with plans to bring together the industry's best and brightest once again for the most anticipated three days in trucking.
About MATS
Since 1972, MATS – Mid-America Trucking Show has become the world's largest and longest running annual heavy-duty trucking event. MATS is the place to experience everything from new technologies to networking with industry thought leaders. This is where the industry's largest brands and promising startups do business, form partnerships, and make meaningful connections. Over 900 exhibitors and more than 60,000 attendees experience MATS each year, making it the education and innovation epicenter of the trucking industry. All roads lead to MATS 51 on March 30-April 1, 2023.