2023 MATS PKY Truck Beauty Championship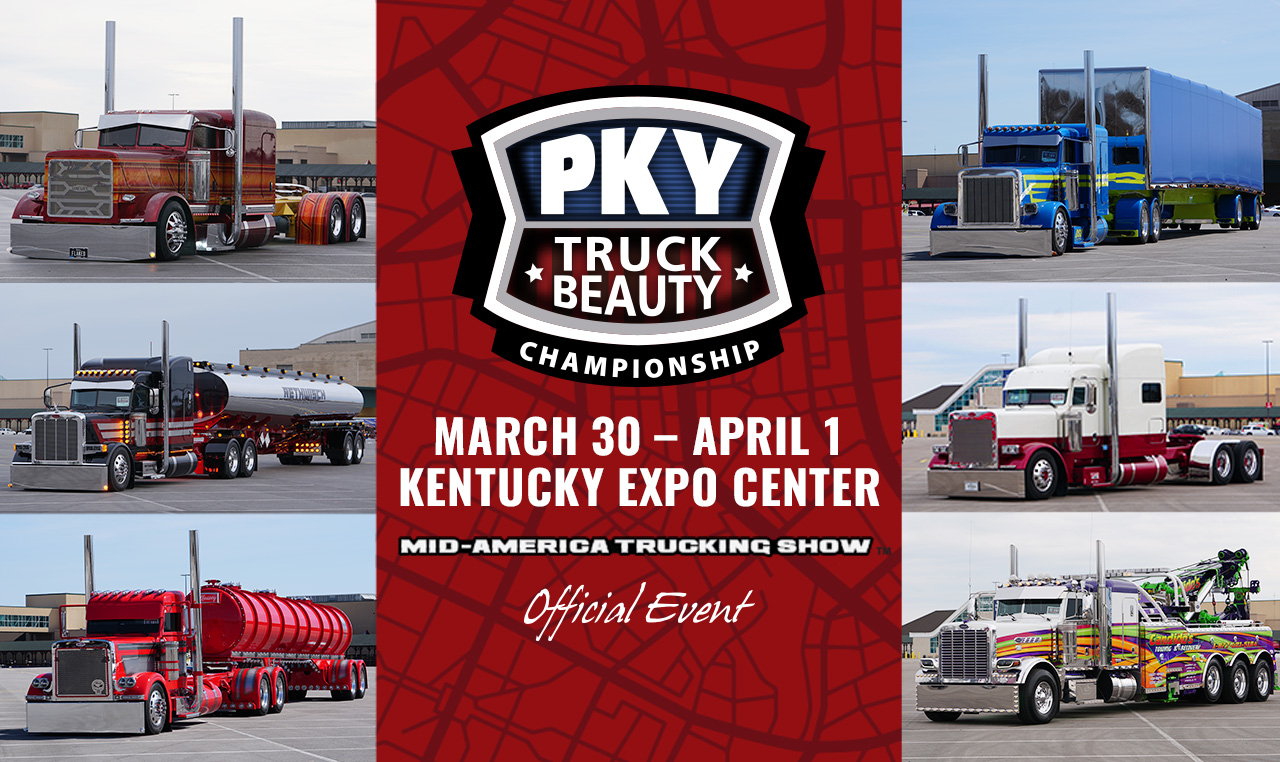 Now in its 32nd year, the PKY Truck Beauty Championships will once again be a major feature of the Mid-America Trucking Show, kicking off the show truck season with the most elite custom trucks in all of North America.
"Building off an extremely successful 2022 PKY event, we look forward to presenting an even better show at MATS 2023, " said Jason Alt, PKY Director. "Attendees can expect to see a truck show competition like no other, where trucking's elite builders and competitors showcase their outstanding work and the best custom trucks in North America."
"Jason and his team of supporting staff and judges set the standard for what we want PKY to be at the MATS 2022 show," said MATS President, Toby Young. "For our 32nd PKY event at MATS, we're expecting one of the best competitions we've ever hosted and expect to raise the bar once more for all show truck competitions."
PKY competitor categories include: Limited, Limited Dump, Working, New, First Show, Antique Custom, and Antique Original. There are currently over 150 competitors entered so far in the 2023 contest.
Registration for the 2023 MATS PKY Truck Beauty Championship ends on March 1, 2023.
Also included in the PKY event are the PKY Light Show on Thursday, March 30th in Lot J, the PKY Award Ceremony in South Wing Conference Room B102 on Saturday, April 1 at 10AM, and the PKY Parade on Sunday, April 2 at 9AM.
Admission to the PKY event is free to all badged MATS attendees.
For more information on becoming a sponsor, entering your truck, and more, please visit www.truckingshow.com/pky-truck-beauty/. 
#PKY #PKYTruckChampionship #MATS51 #MATS2023 
About MATS
Since 1972, MATS – Mid-America Trucking Show has become the world's largest and longest running annual heavy-duty trucking event. MATS is the place to experience everything from new technologies to networking with industry thought leaders. This is where the industry's largest brands and promising startups do business, form partnerships, and make meaningful connections. Over 900 exhibitors and more than 60,000 attendees experience MATS each year, making it the education and innovation epicenter of the trucking industry. All roads lead to MATS 51 on March 30-April 1, 2023.