MATS Wall of Fame Program Returns for 2023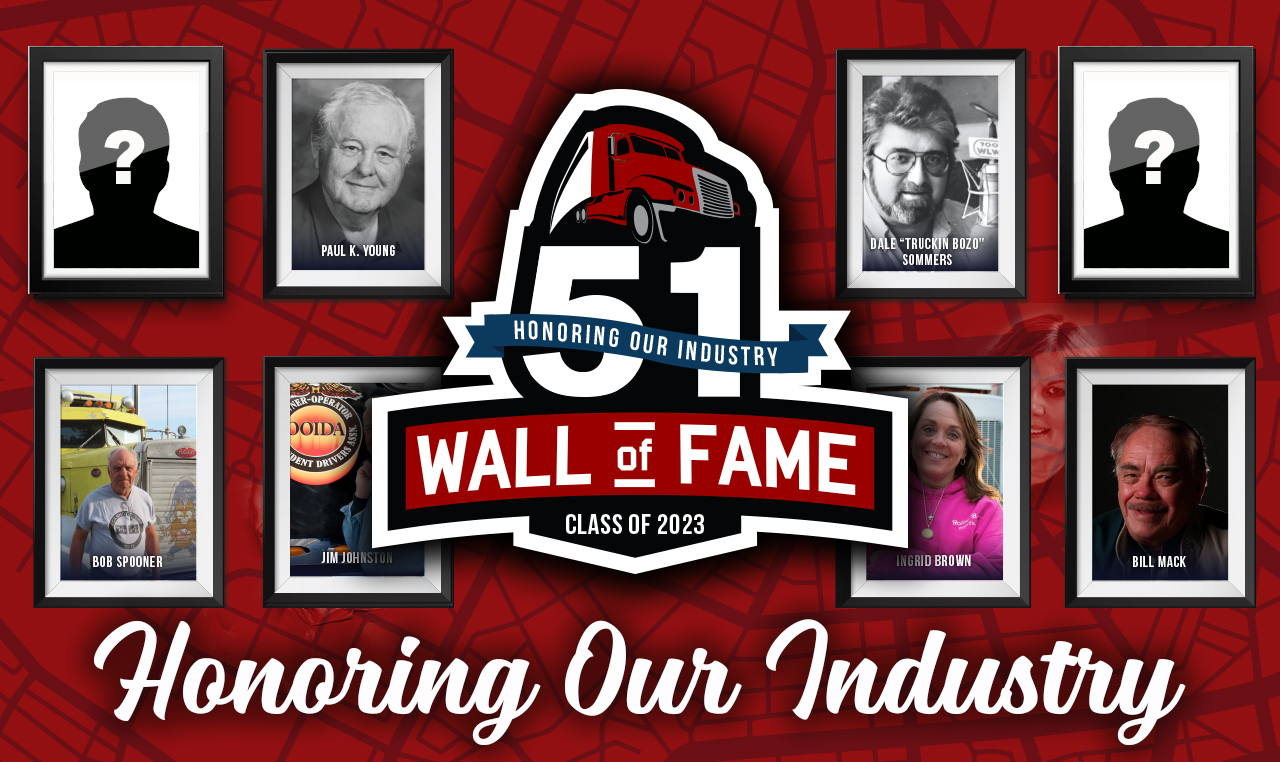 After a successful inaugural program honoring the outstanding professionals that have made significant contributions to the trucking industry, the Wall of Fame program returns to MATS 2023.
The 2022 Wall of Fame program received hundreds of nominations submitted by attendees, exhibitors, and other industry partners, and MATS Show Management is looking forward to many worthy nominations for 2023. The current list includes nominations ranging from historical figures and trucking legends to modern day trucking professionals that are influencing the future of trucking.
The 2022 Wall of Fame class included: Paul K Young, Jim Johnston, Dale "Trucking Bozo" Sommers, Mirah Lesa "YoYo" Worley, Paul Abelson, Bud Farquhar, Bob Spooner, Bill Mack, Ellen Voie, Todd Spencer, Ingrid Brown, Dave Nemo, Clessie Lyle Cummins, Erik "Big E" Sieben, Bryan Martin, Keith Foster, Chuck Kemner, Jimmy Ardis, Dr. John McElligott, Steve Sturgess, Susie De Ridder, "Highway" Hank Good, Joyce Brenny, Allen Koenig, Johnnie Bryan Hunt, and Jerry Howard.
Nominations will be accepted until March 1st and can be submitted on the event website, www.truckingshow.com/mats-wall-of-fame/.
The Wall of Fame selection committee, which includes the expertise of the American Truck Historical Society, will review nominations to help select the 2023 inductees.
Inductees will be recognized during the MATS 2023 Opening Ceremony night, held on Thursday March 30th, 2023 at 6:00 PM in the South A Registration lobby.
#MATS51 #MATS2023 #HonorTheHeritage #HonoringOurIndustry
About MATS
Since 1972, MATS – Mid-America Trucking Show has become the world's largest and longest running annual heavy-duty trucking event. MATS is the place to experience everything from new technologies to networking with industry thought leaders. This is where the industries largest brands and promising startups do business, form partnerships, and make meaningful connections. Over 900 exhibitors and more than 60,000 attendees experience MATS each year, making it the education and innovation epicenter of the trucking industry. All roads lead to MATS 51 on March 30-April 1, 2023.