Tony Justice Announced as MATS 2023 Concert Opening Act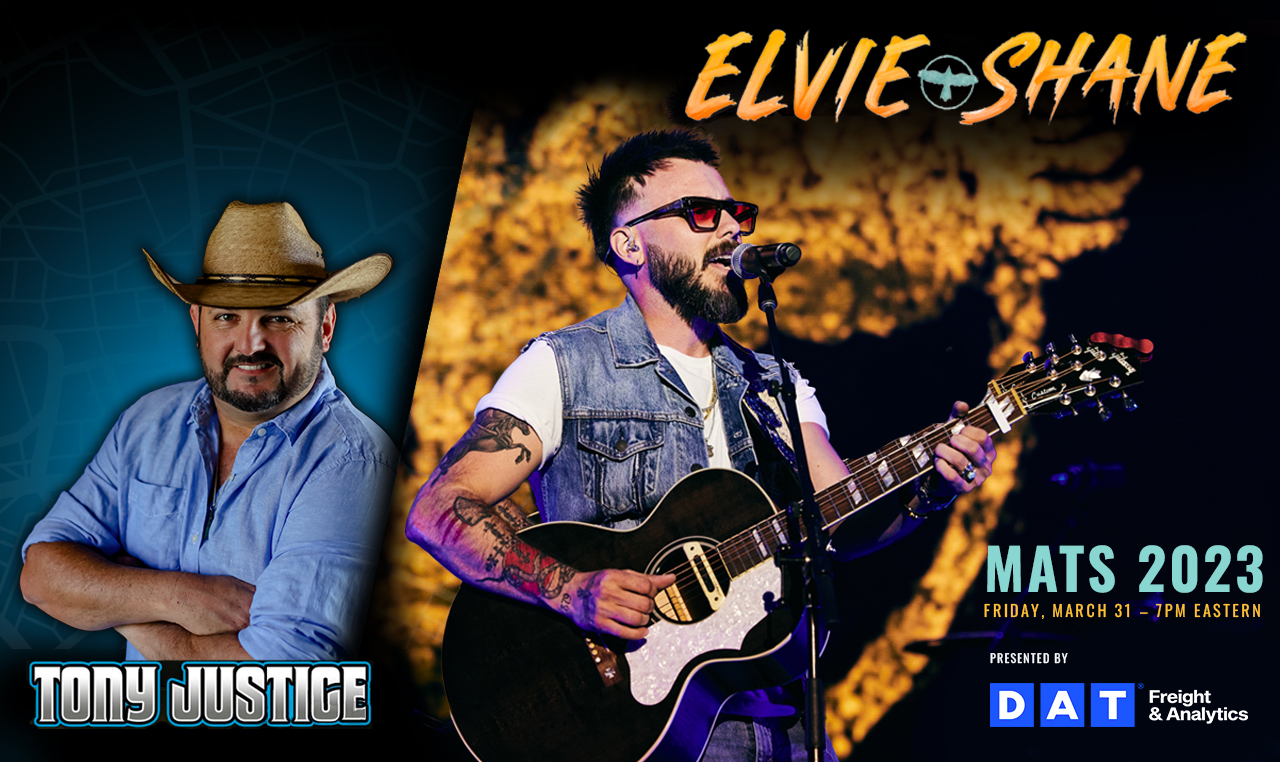 The Friday night concert is always one of the most anticipated events at MATS, and this year's performers are sure to create lasting memories for all in attendance once again. With an ACM New Male Artist of the Year Nominee and a recipient of a RIAA Platinum single for his smash hit, "My Boy," Elvie is sure to be a crowd pleaser as MATS hosts the country music star on stage for attendees and fans to enjoy.
Opening for Elvie Shane is a MATS fan favorite, and full-time truck driver, Tony Justice. With his latest album, 18 Gears to Life, Tony has become one of country music's most talked about independent artists. He's sold over 100,000 albums, been on magazine covers, and earned over 20 million YouTube views.
Tickets for the concert will be distributed free of charge by DAT Freight & Analytics during show hours on Thursday, March 30 and Friday, March 31 at Booth #65216.
The Freedom Hall Arena doors open at 6:30 PM Eastern, immediately following the Friday sessions of MATS, and the concert begins at 7:00 PM. 
For up to date information regarding the concert, visit www.truckingshow.com/mats-concert/. 
About MATS
Since 1972, MATS – Mid-America Trucking Show has become the world's largest and longest running annual heavy-duty trucking event. MATS is the place to experience everything from new technologies to networking with industry thought leaders. This is where the industry's largest brands and promising startups do business, form partnerships, and make meaningful connections. Over 900 exhibitors and more than 60,000 attendees experience MATS each year, making it the education and innovation epicenter of the trucking industry. All roads lead to MATS 51 on March 30-April 1, 2023.