MATS 2023 Call for Speakers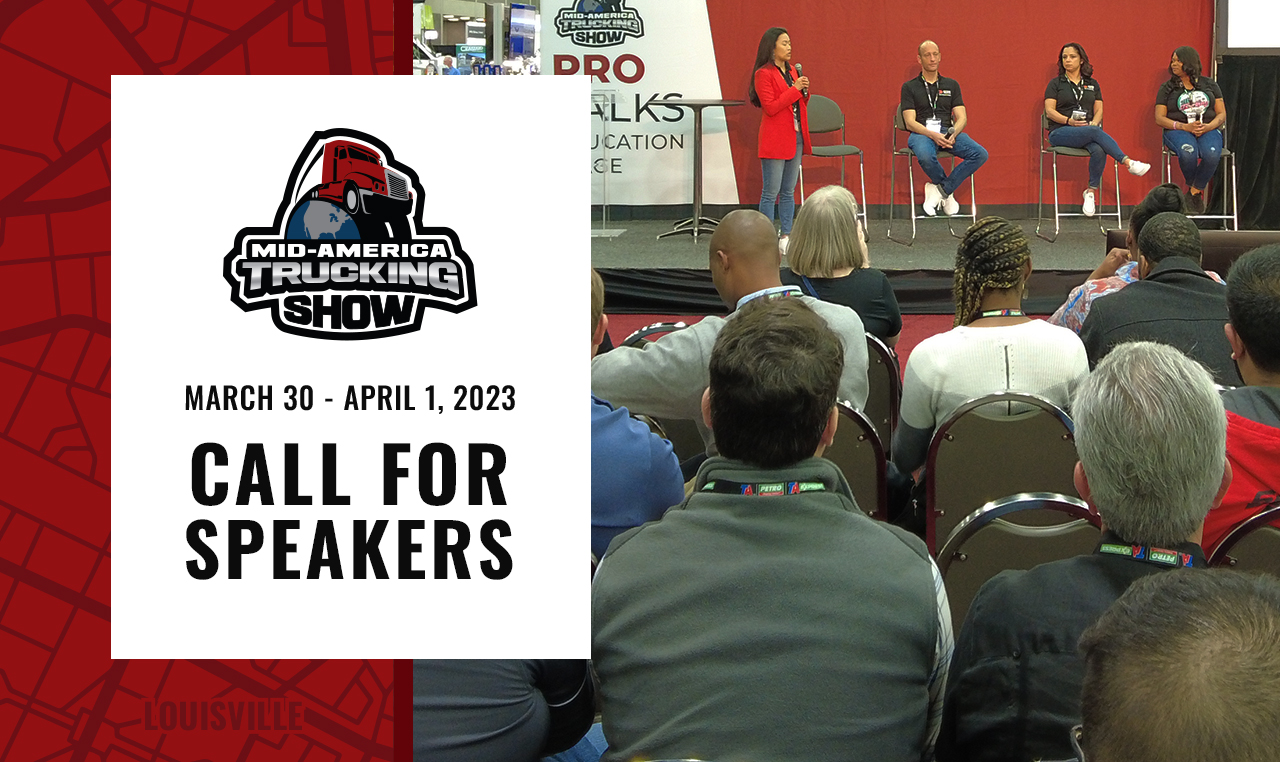 The 2023 Mid-America Trucking Show (MATS) returns to Louisville, KY on March 30-April 1 at the Kentucky Expo Center, and MATS show management has put out a call for speakers to begin developing the MATS Pro Talks Education Series schedule.
Organizers are looking for industry experts who would like to share, inspire, and educate show attendees. MATS welcomes submissions from those who want to help attendees further their careers, better understand emerging technologies, and become more profitable in the trucking industry. MATS Attendee surveys have indicated the need for education covering a variety of topics, with particular interest in sessions covering new equipment technology, business profitability, and maintenance best practices.
"Our attendees have clearly outlined their need for education to help their businesses become more profitable and better understand the technology coming to trucking," said Toby Young, MATS President. "We've answered the call and we're looking for trucking professionals with expertise, experience, and a willingness to share. For those who can help improve our driver and fleet attendees' trucking operations, processes, and practices, we invite you to share your knowledge and help others in the trucking industry."
MATS has on and off show floor opportunities, and can support a variety of formats including seminars, panel discussions, fireside chats, and more.
For more information and to request a speaking session at MATS, visit www.truckingshow.com/request-speaking-opportunity/.
#MATS2023 #MATSProTalksSeminar
About MATS
Since 1972, MATS – Mid-America Trucking Show has become the world's largest and longest running annual heavy-duty trucking event. MATS is the place to experience everything from new technologies to networking with industry thought leaders. This is where the industry's largest brands and promising startups do business, form partnerships, and make meaningful connections. Over 900 exhibitors and more than 60,000 attendees experience MATS each year, making it the education and innovation epicenter of the trucking industry. All roads lead to MATS 51 on March 30-April 1, 2023.