MATS 2023 To Host MAC Trailers Winter Nationals Championship Pull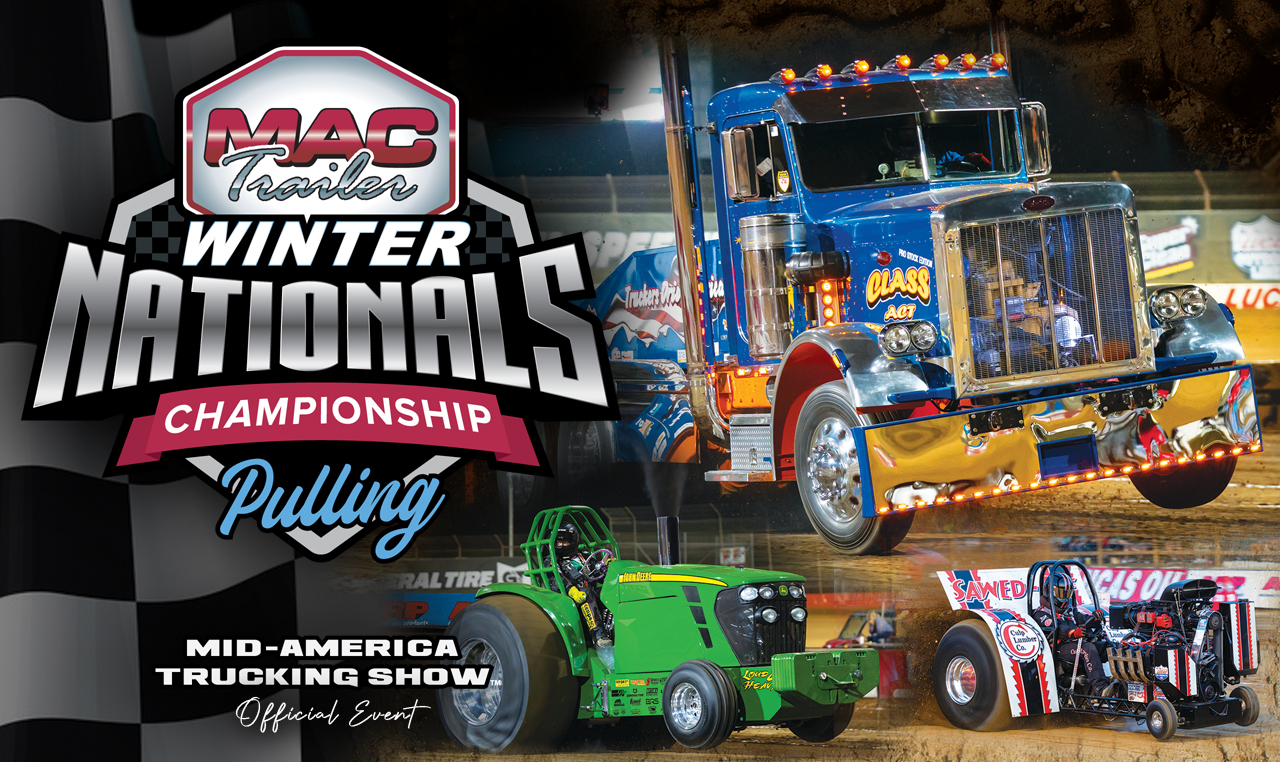 The 2023 Mid-America Trucking Show (MATS) is excited to host the MAC Trailer Winter Nationals Championship Pull as part of its ever-growing lineup of events and entertainment. This event will feature trucks and tractors pulling in Freedom Hall on Saturday, April 1st, bringing the most anticipated 3 days in trucking to an exciting close.
"The 2022 Pull was a huge hit with our attendees and an awesome experience for everyone involved," said MATS President, Toby Young. "To add such a sought after event to the lineup for MATS 2023 is a huge win for our show and our attendees."
Adding an element of power and sound, the Championship Pull will feature heavy hitters from the Hot Rod Semi, Pro Stock Tractor, Unlimited Super Stock Tractor, and Mini Rod Tractor divisions. This event is sure to provide an evening full of excitement and top-flight pulling for MATS attendees and pulling fans alike.
Tickets go on sale on February 27 at 10AM. Doors for the event open at 4 PM EST on April 1st, with pullers first hitting the track at 5 PM EST.
All proceeds from the MAC Trailer Winter Nationals at MATS 2023 will go to Make-a-Wish Foundation and select trucking charities. 
For more information on the Winter Nationals Championship Pull, visit www.truckingshow.com/truck-pull. 
#MATS2023 #MATSEXPERIENCE
About MATS
Since 1972, MATS – Mid-America Trucking Show has become the world's largest and longest running annual heavy-duty trucking event. MATS is the place to experience everything from new technologies to networking with industry thought leaders. This is where the industry's largest brands and promising startups do business, form partnerships, and make meaningful connections. Over 900 exhibitors and more than 60,000 attendees experience MATS each year, making it the education and innovation epicenter of the trucking industry. All roads lead to MATS 51 on March 30-April 1, 2023.