Network and learn how executives from Bosch, Schneider National, Tenstreet, and Amazon Web Services are coming together to transform the industry through digitalization of business processes, enabling revenue generation, solving current challenges, and leading the way for the sustainable future in transportation and logistics.  Provide your insights and feedback on industry pain points and collaborate with all participants.
Thursday, March 30
8:00 AM
Registration for this event is now closed.
Admission is $100. Fleet Attendees can add the event to their badge during Registration.
Exhibitors can request admission by emailing Toby Young.
Luke Hugel
Head, Bosch L.OS North America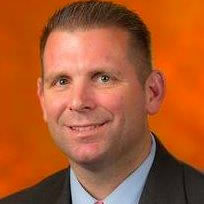 Michael Kukiela
Senior Vice President, Supply Chain and Distribution Management Schneider National, Inc.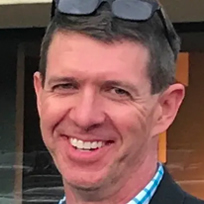 Tim Crawford
Co Founder and CEO Tenstreet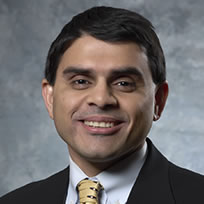 Dnyanesh Patkar
Head, Transportation and Logistics, AWS Industries
Doors Open – Check In and Networking
Luke Hugel from BOSCH L.OS
High-Level overview on how industry leaders are helping transform the logistics and supply chain space while tackling challenges and establishing a blueprint for the future.
Dnyanesh Patkar from Amazon Web Service
Overview on State of the Industry, Industry challenges and how data and integration is leveraged as solutions. Will discuss how AWS sees the current and future of supply chain, and the concept of platforms within platforms. Review Intelligent business insights and optimization potentials mined from all customer data across all verticals (single pane of glass).

Dnyanesh Patkar
Amazon Web Services
Subject Matter Expert (SME) Intros
Mike Kukiela from SCHNEIDER NATIONAL
Discuss how Schneider provides solutions to industry challenges for all supply chain stakeholders and helps fleets meet current business needs. Mike will share how Schneider is uniquely positioned to collaborate with all key supply chain and logistics participants by developing innovative offerings.

Michael Kukiela
Schneider National
Tim Crawford from TENSTREET
Discuss how Tenstreet provides solutions to industry challenges fleets of all sizes and helps fleets meet current business needs. Tim will discuss Tenstreets collaborative approach in working with key partners are integral to developing these solutions. As a result, Tenstreet has further expanded the scope of their offerings to meet these needs.

Luke Hugel from BOSCH L.OS
Overview of Bosch and global initiative L.OS related to state of industry and discuss importance of Partner impact to supply chain and logistics industry. Luke will discuss how fleets of all sizes can benefit in participating in an open, integrated logistics services platform that leverages strategic partners with best in class, best in industry solutions.
Q/A Audience Participation with Panel Members and Closing Remarks

Michael Kukiela
Schneider National


Dnyanesh Patkar
Amazon Web Services