RICK MCCLERKIN WINS PETERBILT'S 1 MILLIONTH TRUCK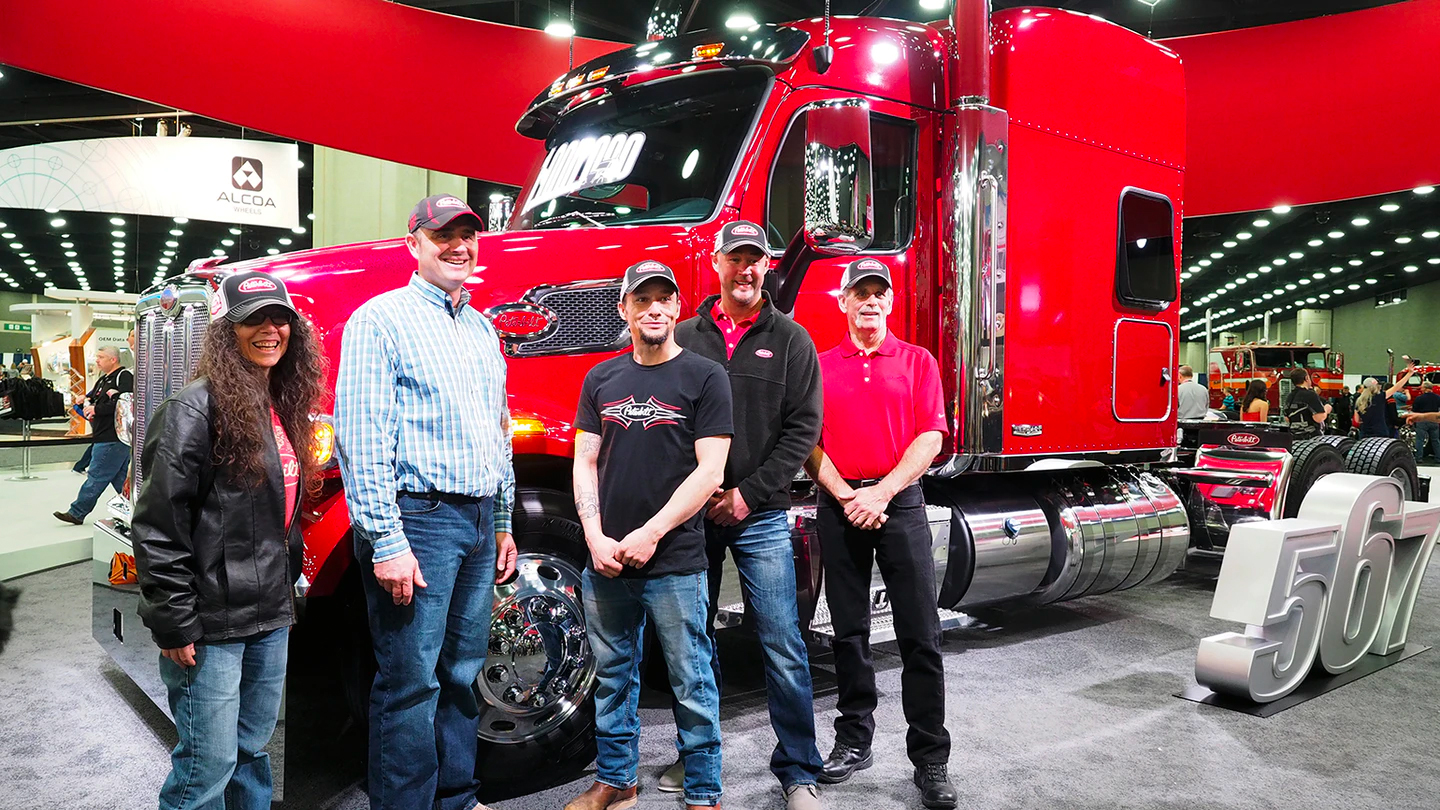 On March 23, 2018, McClerkin officially was named Peterbilt's SuperFan after a search throughout the United States and Canada.
The grand prize, the 1 millionth Peterbilt truck, was a Model 567 Heritage equipped with a Paccar powertrain, including an MX-13 engine, Paccar Automated Transmission and the Paccar 40K rear axle, and featuring custom chrome finishing work was provided by Chrome Shop Mafia in Joplin, Mo.
Asked what he likes about being a trucker McClerkin said:
"I love being seen in a Peterbilt. I make good money. I've been doing the same type of work with my trucks for 45 years, and my customer base is loyal," McClerkin said. "I do mostly local work. So I'm home every night."
I enjoy looking at the awesome art work on the trucks. My husband enjoys checking out the older trucks. Can't wait for March 2021, so we can come again. We both took vacation time and had our hotel reservations for the 2020 show booked and ready to go . Unfortunately, Covid-19 interfered and the show was canceled. We appreciate all of the work and dedication that goes in the Truck Show!
Hope to see you in 2021, God Bless!
See photos, stories, and memories from the past 50 years of MATS…