Three days full of education, entertainment, and networking events to further your career and connect with the industry.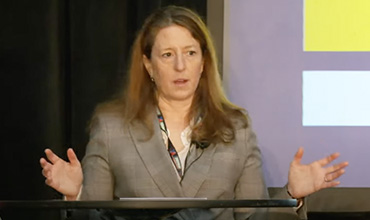 PRO TALKS Education Series
40+ education sessions covering current industry topics…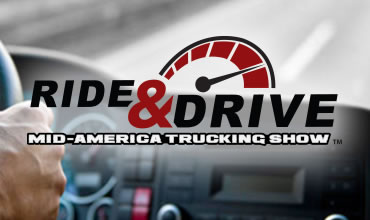 Experience the latest in commercial vehicles…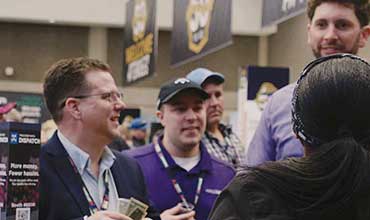 Join us for a festive evening of live entertainment refreshments, and a …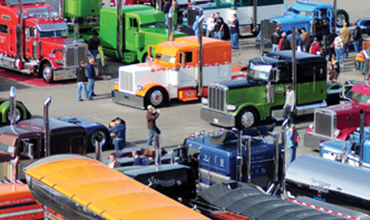 The PKY event kicks off the show truck season with the…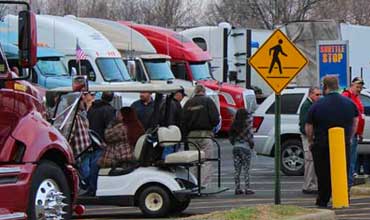 More than 30 acres of FREE truck parking…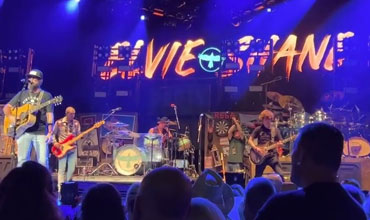 Join us Friday night for the official MATS Concert featuring Elvie Shane and…
We are always looking for dynamic presentations and world-class content to provide the insights and education our attendees need to grow their businesses. Qualified speakers gain national exposure and position themselves as leaders in their field.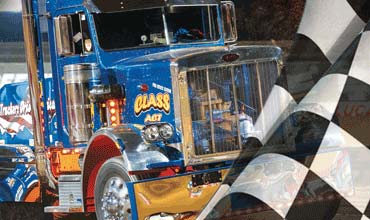 Truck & Tractor Pulling Event
Saturday night in Freedom Hall, MATS hosts a Pro Pulling Event…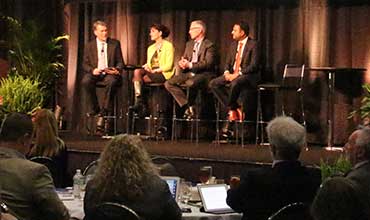 Network and learn from industry leaders about solving today's challenges through digitalization…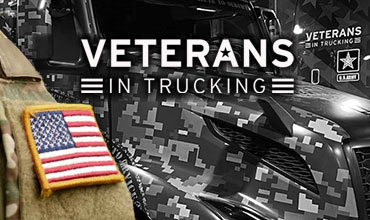 We invite you to show your support for veterans…
Schedule will be updated each week as more events are finalized.
VIP EXECUTIVE BREAKFAST (Requires Pre-Registration)
Presented by: Bosch, Schneider National, Tenstreet, and Amazon Web Services
Network and learn how executives from Bosch, Schneider National, Tenstreet, and Amazon Web Services are coming together to transform the industry through digitalization of business processes, enabling revenue generation, solving current challenges, and leading the way for the sustainable future in transportation and logistics. Provide your insights and feedback on industry pain points and collaborate with all participants.
Admission is $100. Fleet Attendees can add the event to their badge during Registration.
Exhibitors can request admission by emailing Toby Young.
More Info at VIP Breakfast
Head, Bosch L.OS North America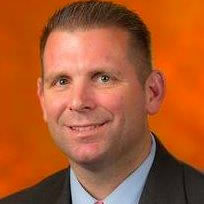 Senior Vice President, Supply Chain and Distribution Management Schneider National, Inc.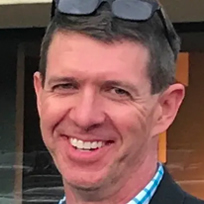 Co Founder and CEO Tenstreet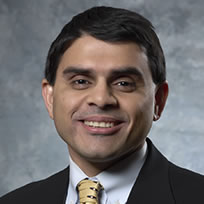 Head, Transportation and Logistics, AWS Industries
PKY Truck Beauty Championship
An elite competition hosting the best of the best custom show trucks in North America. More info at PKY Championship.
Presented by: Federal Motor Carrier Safety Administration
FMCSA updates to include Drug & Alcohol Clearinghouse, the driver compensation study, and the driver detention time study.
FMCSA Associate Administrator, Office of Research and Registration
FMCSA Chief, North American Borders Program Division
FMCSA Mathematical Statistician
FMCSA Chief, Research Division
Implementing Technology to Reduce Distracted Driving and Maintain Privacy
Presented by: Safe Fleet / RVS
By attending this session, attendees will learn how technology can reduce distracted driving and prevent accidents, all while maintaining driver privacy. Learn the pain points that fleets face without visibility of people and objects around the vehicle and how technology has resolved these issues in a way that is user-friendly, easy to install, and benefits fleet operators from a safety standpoint.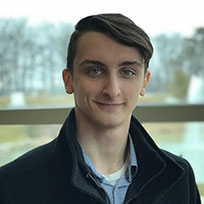 Application Engineer, Safe Fleet
(EV) Planning for the Future of Fleets
Presented by: Autel Energy
The pressure for clean energy and electrification will only increase in the coming years. As these changes are happening real-time, how are you planning for this transition? Who will help you plan for the infrastructure needed? How will it be funded? Come join us as we talk through the options available to all level of fleet operators big and small about the ways you can plan ahead and stay prepared to win the long game in EVs.
Leveraging Data to Build a Safer, More Profitable Fleet
Presented by: Central Analysis Bureau
Monitoring and controlling for truck and fleet safety does more than build safer fleets and highways. Transform your fleet into a more profitable business when you leverage readily available data relating to fleet inspection, safety scores, crashes, and driver information. Learn how your own fleet's safety scores can impact insurance, liability, and other costs of doing business. Use data to build internal safety expertise that positively impacts your bottom line. Bonus: Analyze other fleet operations to select partners who can best align with your needs.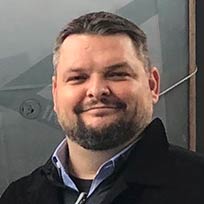 Sr. Vice President, Central Analysis Bureau
Choose Your Destination With Amazon
Hear how Amazon is innovating to help you scale and grow your trucking business at "Choose Your Destination with Amazon" and enter to win a Halo Tire Inflator Kit (a $1,540 value). At Amazon there are endless opportunities for owner operators, entrepreneurs, and small fleet owners. Whether that be starting (or growing) your trucking business with Amazon Freight Partner, becoming a driver for an Amazon Freight Partner, or having the freedom to work when and where you want with Amazon Relay, there's something for everyone.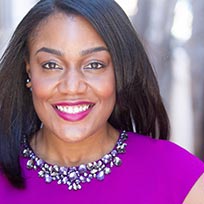 Director, Middle Mile Supply Chain, Amazon
Three Truck Drivers Achieving 10+ MPG
Want to know how to increase your MPGs? Come here from some amazing drivers who are regularly reaching 10+ miles per gallon hauling real loads on real routes. These elite drivers who participated in the North American Council for Freight Efficiency's Run on Less fuel economy demonstrations will share their best practices and help you get more miles out of a gallon of diesel.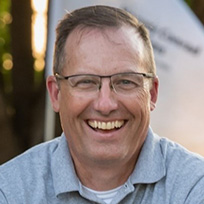 Executive Director, NACFE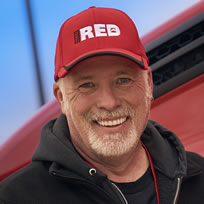 OTR Company Driver, Nussbaum Transportation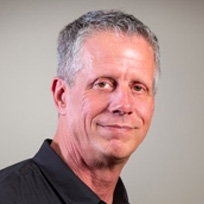 Member, Trucking Solutions Group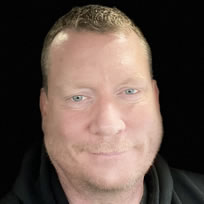 Chief Executive Officer, Alpha Drivers
How to Negotiate With a Broker
Do you ever feel like you leave money on the table when negotiating with brokers? Truckstop wants to help you maximize every load on your truck. Attend this session and you will learn the tips and advice of negotiation from one of the top brokerage operations in America. Tyler Johnston from Mercer Transportation will join Truckstop's Brent Hutto and discuss how to leveraging freight data to your benefit.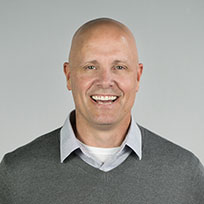 Chief Relationship Officer, Truckstop
Director of Operations, Mercer
Getting to 100 Trucks: How I did it and You Can Too
For most trucking owners, growing from a handful of trucks to a profitable mid-sized fleet is a difficult leap to make. Denny Wyatt, owner of Apex Logistics and former president of the California trucking association, joins us for this session to describe his journey starting out as a truck driver then growing his business to 500 trucks.
Denny will focus on the changes in mindset and operational practices that are required to go from small to mid-size fleet and beyond. He will discuss the key metrics all trucking owners should track and how to structure your business so that it's set up for growth.
Denny is a dynamic speaker with a wealth of knowledge from his 40+ years in trucking. While the purpose of this talk is to arm trucking owners with actionable advice they can implement immediately, anyone interested can expect to be entertained and inspired by Denny's story.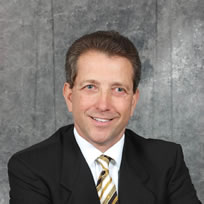 President & Co-Owner, Apex Logistics
Presented by: TravelCenters of America & Caterpillar
More than 30 acres of FREE truck parking located less than one mile from the Kentucky Expo Center with a free shuttle to and from the Expo Center during show hours. More info at Truck Parking Community.
Longevity Through Advanced Preventive Maintenance
Presented by: Global Energy Research & Development Inc
If Your Fleet Is Without The Convenience Of Converting To EV, Thrive With Today's Current Diesel Equipment Now & Into The Future?
• Convert Global Fuels Into Your Engine's Specific Needs.
• Save Money, Fuel & Downtime
• Properly Manage Your Fuel & Increase Efficiency.
• Combat The 6 Plagues That Affect Your Fuel Effectiveness & Engine Longevity.
Global Energy Research and Development Inc. (G.E.R.D.I.) supports OEMs and fuel suppliers to manage specified requirements for diesel fuel Lubricity, Combustibility, Water and Microbial Contamination, Cold Weather Operability, Corrosion, Detergents, Emissions, ect. for OEM factory fills, terminal & DOD premium standards.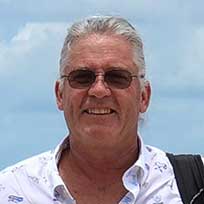 CEO of Global Energy Research & Development Inc.
Vice President of Global Energy Research & Development Inc.
How To Leverage Your ELD System to Reduce Driver Turnover
Presented by: Integrated Communications
Driver turnover is the number one problem plaguing the transportation industry. In this session, you will be introduced to the top five things that will give your drivers a better experience in the cab of the truck. When you implement these key tactics, you will see them reduce driver turnover. You will be given a roadmap to improve your driver experience leveraging the mobile technology that powers your ELD system.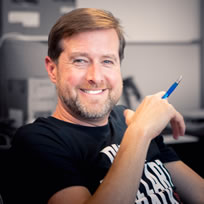 Chief Whatever-it-Takes Officer, Integrated Communications
Moving Beyond Crisis Recruiting
Presented by: Randall Reilly
Our goal is to move freight. To move freight we need drivers. To get drivers we. . .? Why don't we have a simple answer for this? We tend to answer with an amalgamation of platforms, strategies, and tech, and nothing binds it all together. What we need is a north star to guide every recruiting decision we make.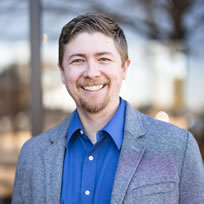 VP of Recruiting Sales, Randall Reilly
How to Eliminate Hidden Process Costs in Your Fleet Operations
Presented by: BeyondTrucks
Dropping freight rates and rising costs are going to put more pressure on fleets in 2023. Fleet owners need to become increasingly creative to find new ways to reduce cost to protect margins. Based on a survey of 376 US motor carriers, trucking companies incur on average $9,700 per driver per year as a result of poor processes and tools. Learning how to identify, understand, and eliminate process costs using a variety of tools is a critical skill for fleet managers to survive in the current market environment and grow as the market recovers.
What you can expect to learn walking away from this webinar:
1- The hidden costs in your trucking business
2- What you can do today in your fleet to reduce costs
3- How to leverage technology to reduce wasteful costs
Presented by: OOIDA & Triumph
Presented by: Triumph and OOIDA
Join us at the opening reception for a lively evening of celebration, networking, and recognition, open to all attendees! The reception is a great opportunity to connect over drinks, food, and live entertainment. The reception will feature the MATS Wall of Fame induction, a celebration of OOIDA's 50th anniversary, and so much more. More info at Opening Reception.
The PKY Light Show is a spectacle like no other. Competitors light up the night with a wide array of colors displayed on their custom trucks. More info at PKY Light Show.
FMCSA Broker Listening Session
Presented by: Federal Motor Carrier Safety Administration
FMCSA listening session pertaining to the regulation of property brokers and broker/freight forwarder financial responsibility.
FMCSA Office Director, Registration and Safety Information
FMCSA Attorney Advisor, Enforcement and Litigation
FMCSA Associate Administrator, Policy
Solving Factoring: How Blockchain Settlement Can Save up to $30K in Net Revenue Per Truck, Per Year
Presented by: TruckCoinSwap (TCS)
TruckCoinSwap (TCS) is a freight invoice settlement company – NOT a factoring company. Most carriers who factor don't realize the 3-6% fee, annualized, is a 25-35% hard money loan rate for cash advances. Many carriers at scale, not factoring, don't realize rampant inflation is eroding their invoice values – about 1% per month. If a shipper is on 90 day terms, inflation is eating 3% or more of the invoice value.
Utilizing blockchain tech, TruckCoinSwap provides fast and free invoice settlement to carriers in 3-5 business days through the TCS mobile app. The process is identical to using a factoring app. By eliminating factoring costs, the TCS solution can now save carriers up to $30,000 in net revenue per year, per truck.
The purpose of the TCS educational sponsorship is to help MATS attendees improve their careers and profitability by understanding the value of this innovative fintech solution. For carriers, recapturing up to $30,000 every year is a game changer. For some it's a big pay raise, for some it's growth capital for a new truck or trailer, for others it's a long-needed vacation. Most Americans don't wait 30-180 days to get paid. Most American's aren't forced to pay 25-35% loan rates. The world has changed, and the epidemic of freight invoice factoring and inflaton is solved by TruckCoinSwap.
PKY Truck Beauty Championship
An elite competition hosting the best of the best custom show trucks in North America. More info at PKY Championship.
Using Technology to Increase Profitability (and Save Hours During the Work Week)
Do you know which of your trucks is most profitable? Which drivers are top performers? Can you locate every truck in route within seconds? In this session, you'll hear the story of Pavel Botev, a driver and business owner who spent hours using multiple tools and spreadsheets to get the answers to these questions- until he built his own solution. Loadsmart's Carrier TMS allows small owner operators and dispatchers the ability to schedule their trucks, share locations and updates and identify truck profitability by trailer type with the click of a button, saving hours of admin labor. If you're an owner-operator of 5-100 trucks, you won't want to miss this session as we discuss how adding technology and data to your tool belt can help inform business decisions to increase profitability.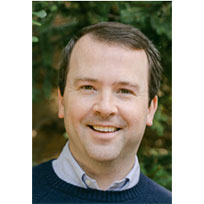 VP of Logistics Operations, Loadsmart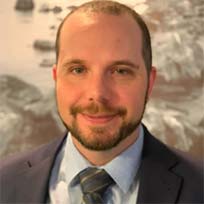 Director of Digital Logistics, Loadsmart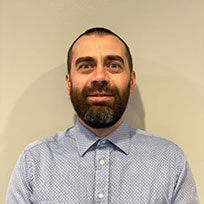 Owner and Founder, Logiflex
Task Force Movement Government Panel Discussion
Task Force Movement's mission to bring military life cycle experts, industry stakeholders inclusive to Employers and Associations, VSO's Academic and Vocational Training Institutions, State and Federal governing bodies, and the Armed Forces together to create recommendations and quickly operationalize solutions to advance safe and responsible career pathways for transitioning service members and veterans across the country entering the civilian the workforce.
Task Force Movement bridges the gap between policy and pavement to help improve our nation's economy and national security by creating opportunities for synergy between industry and military communities. Our Team hails from all over the U.S., from all branches of service, and includes Industry, Education, VSO, and Government Agency Leaders. Supporting agencies include the U.S. Department of Defense, U.S. Department of Labor, U.S. Department of Commerce, U.S. Department of Transportation, U.S. Department of Veterans Affairs, and U.S. Army Soldier for Life.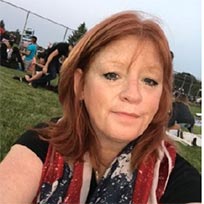 Elizabeth Murray-Belcaster
President, EMB Consultants, Inc.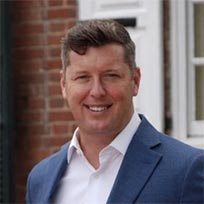 Honorable Patrick J. Murphy
United States Secretary of the Army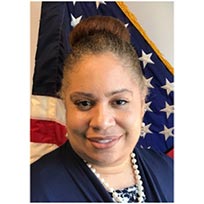 Chief of the Commercial Driver's License Division, US DOT FMCSA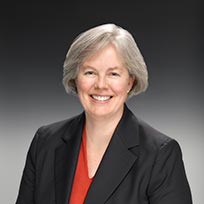 Senior Vice President, Optum Serve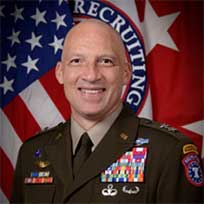 Major General Johnny K. Davis
Commanding General U.S. Army Recruiting Command and Fort Knox, Kentucky
Presented by: DAT Freight & Analytics
DAT Freight & Analytics
Truckload market conditions with a full market update.
Driver-oriented business conditions & lifestyle.
Current issues in the economy
Economic outlook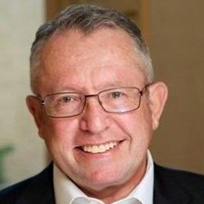 Principal Analyst, DAT Freight & Analytics
Getting Better Rates With Brokers
Presented by: RPM Masters
Panel with freight broker agents about getting better rates with brokers.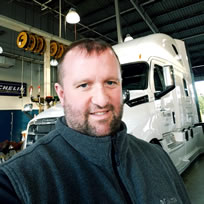 Owner-operator Carrier, Boblett Brothers LLC
How Synthetic Oils & Other Lubricants Help Improve Fuel Economy and Reduce Costs
Presented by: Shell Rotella
With the need to maximize fuel economy being top of mind for drivers, there are some easy ways to gain efficiencies in your truck. This includes using low viscosity synthetic engine oils and greases which can help increase efficiency, provide strong protection and reduce operating costs. The session will dispel myths about using low viscosity oils, benefits of an oil analysis program, maximizing drain intervals and more. We'll also talk about grease applications and cover coolant types and tips that can help your truck operate more efficiently.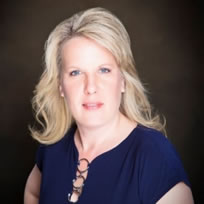 OEM Technical Manager and Industry Trade Association Liaison, Shell Oil Company
Leveraging Broker Relationships to Get Higher Rates
Presented by: DAT Freight & Analytics
DAT Freight & Analytics
Given the current economic conditions, it's critical for carriers to be booking higher-rate loads to stay on top of rising operational costs and inflation.
By attending the session, the audience will:
– Build better relationships with brokers
– Learn how to find & book the best-paying loads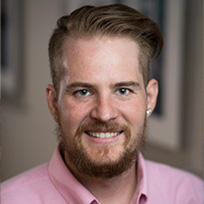 Senior Product Manager, Mobile, DAT Freight & Analytics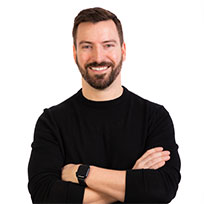 Vice President of Marketplace Solutions, Echo Global Logistics
Partners in Business: Owner-operator Business Performance Benchmarking and Q&A with Overdrive and ATBS
Presented by: Randall Reilly
The long-running Partners in Business program is a coproduction of Overdrive magazine and the owner-operator business consultants and tax specialists at ATBS. The owner-op business-focused program here launches the 2023 update of its in-depth business manual with a presentation and Q&A with ATBS Vice President Mike Hosted and Overdrive Extra contributor and owner-op coach Gary Buchs. Hosted will present short- and long-term business trends with year-end 2023 revenue, cost and income performance derived from ATBS owner-operator clientele in independent and leased dry van, refrigerated and flatbed segments. The numbers provide benchmarks against which to measure your own operation, also providing a springboard for discussion of business best practices – never more useful in a time of uncertain demand, cost inflation and topsy-turvy economic forecasts. Partners in Business Overdrive and ATBS aim to arm you with information to help chart a profitable path forward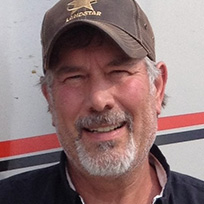 Contributing Writer/Business Coach, Overdrive
With all the methods and options for carriers/drivers to get paid, what are some of the experiences or innovations that drivers/business owners are looking for.
Panel interviews with attendees to ask questions and better understand pain points and opportunities.
Moderated by Triumph or guest.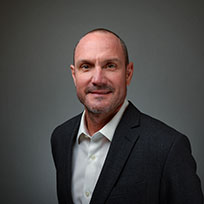 SVP, Sales - Triumph Factoring Division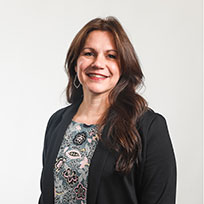 AVP, Sales, Support & Distribution - Triumph Insurance Division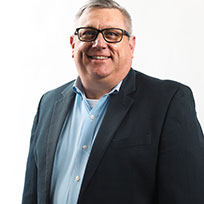 Tim Whitten VP, Fuel Account Manager - Triumph Factoring Division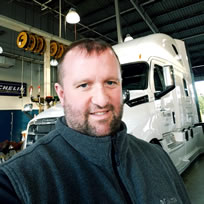 Owner-operator Carrier, Boblett Brothers LLC
How to Organize Your Business for More Profit
There is a better way to organize your trucking operation to help you achieve your dreams of running your owner-operator business. The owner-operators that operate this way make $5,000 to $10,000 more per year hauling the same number of loads. Come and listen to Todd Amen of ATBS and Brent Hutto of Truckstop as they discuss the straightforward principles you can work into your business to create the same result.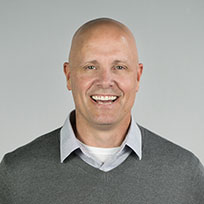 Chief Relationship Officer, Truckstop
The Rise of Collaborative Trucking
Presented by: Rose Rocket
Transportation doesn't happen in silos. From shippers to brokers, carriers, drivers and more – many players are involved in smoothly completing a haul. Rose Rocket is seeing that there is an increase of collaboration between the parties in freight, driven by market demands, technology advancements, and more. The rise in collaborative trucking can help companies work better, save costs, and ultimately discover more business opportunities.
As such, how do trucking companies leverage this movement to work better? What is "Collaborative Trucking?" Rose Rocket's Key Account Manager Robert Doherty will dive into the evolution of collaborative trucking, and tangible ways to work better with the players in freight to improve your margins.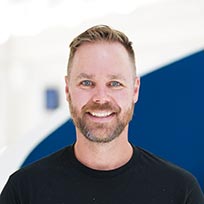 Co-Founder and Chief Strategy Officer, Rose Rocket
Presented by: TravelCenters of America & Caterpillar
More than 30 acres of FREE truck parking located less than one mile from the Kentucky Expo Center with a free shuttle to and from the Expo Center during show hours. More info at Truck Parking Community.
FREE Ways to Retain Your Drivers
Presented by: St. Christopher Truckers Fund
Retention is always a hot topic in the trucking industry, and the St. Christopher Truckers Fund has a solution. Come learn how getting your drivers involved in our FREE programs keeps them healthier, happier, and with your company. Hear from an industry leader whose 90% retention rate is possible for your company too.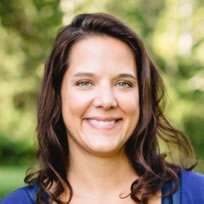 Executive Director, St. Christopher Fund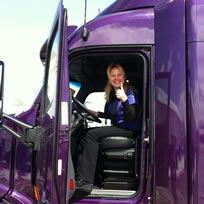 Founder & CEO, Brenny Transportation
One-Stop Solution for Truck Energy Storage System
Presented by: Huizhou RoyPow Technology Co., Ltd.
Electrical energy has changed the world. However, energy shortages and natural disasters are increasing in frequency and severity. With the advent of new energy resources, the demand for more efficient, safe and sustainable energy solutions are rapidly increasing. So is the same for the demand of truck energy storage system.
For many truckers, their 18-wheelers become their homes away from home during those long hauls. Why shouldn't truckers on the road enjoy the comfort of heat in winter and air conditioning in summer like home? To enjoy this benefit the truck needs to be idling, while trucks can use 0.85 to 1 gallons of fuel per hour of idling. Over the course of a year, a long-haul truck could idle for about 1800 hours, using nearly 1500 gallons of diesel, which is about 8700usd fuel waste. This amount is only one truck per year, then what about all vehicles idling in America? It combines to waste nearly 6 billion gallons of fuel per year, and cost owners more than $20 billion. And idling consumes fuel without moving the vehicle, which means you are wasting both energy and money without doing any work.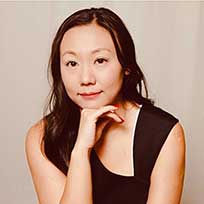 Sales Manager, RoyPow USA
Learn and Apply, Learn and Adjust
Presented by: Trucking Solutions Group
Improving through a diverse peer group of fellow professionals. The members of the Trucking Solutions Group will share their experience on how the group help them and changed their operation.
Member, Trucking Solutions Group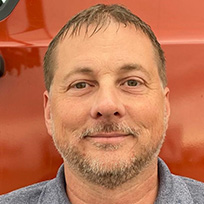 Member, Trucking Solutions Group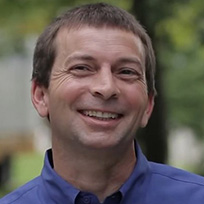 Member, Trucking Solutions Group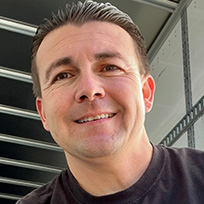 Member, Trucking Solutions Group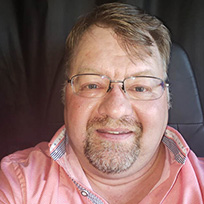 Member, Trucking Solutions Group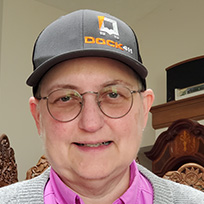 Member, Trucking Solutions Group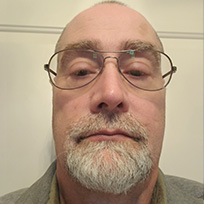 Member, Trucking Solutions Group
Member, Trucking Solutions Group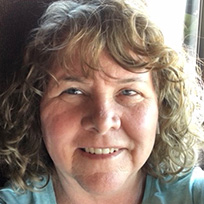 Member, Trucking Solutions Group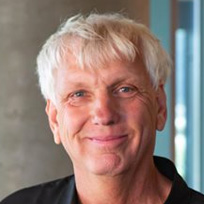 Member, Trucking Solutions Group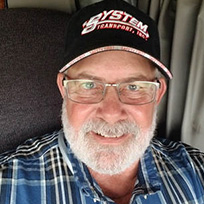 Member, Trucking Solutions Group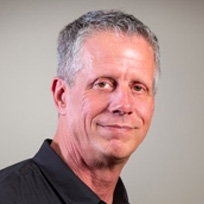 Member, Trucking Solutions Group
Presented by: DAT Freight & Analytics
Join us for the official MATS Concert, presented by DAT Freight & Analytics. The concert will be headlined by 2022 ACM New Male Artist of the Year Nominee, Elvie Shane and an opening performance by Tony Justice! More details at MATS Concert.
Learn How YOU Can Take Control of Your Obesity, Diabetes, and Depression
Presented by: CDL Drivers Unlimited, Inc.
Dr. Berry has declared an all-out war on the epidemics of diabetes and obesity. Dr. Berry has treated over 25,000 patients during his career and performed hundreds of DOT Physicals. Dr. Berry's talk will show you how to reverse your obesity and diabetes naturally. His YouTube videos and CDLDU's Driver Health Initiative will be there for you every day to support you on this new life-changing journey.
Attendees will be pleased to hear that Dr. Berry presents information in a fun and unique style, using simple and straightforward language that avoids obscure and confusing medical jargon.
Scott M. Reed, OTR Driver and CDLDU Council Member, will team-up with Dr. Berry to close the session with a review of Scott's weight-loss journey and how he lost 138 pounds in 12 months through Dr. Berry's YouTube videos and the Carnivorous Diet.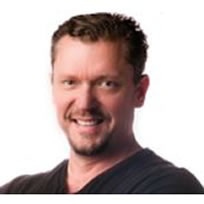 Medical Expert, CDL Drivers Unlimited, Inc.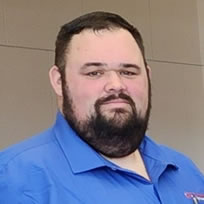 OTR Professional Driver and Industry Advocate
Fitness on the Go: 4 Simple Ways to Improve Your Health Living Over The Road Without Complicated Exercises
Presented by: Mother Trucker Yoga
Living behind the wheel will take a toll on the body, and finding time to exercise is not always an option or realistic, depending on where your run takes you. Feel good again with 4 simple ways every driver can easily implement to improve their health and fitness in 5 minutes or less that do not include complicated workouts or exercises.
Takeaways:
During this presentation attendees will learn simple strategies they can instantly apply to their busy lives to:
Improve Posture Instantly
Reduce Pain Fast
Increase Mobility & Flexibility
Fall Asleep Faster
PKY Truck Beauty Championship
An elite competition hosting the best of the best custom show trucks in North America. More info at PKY Championship.
Honest brokers missing… Come to the OOIDA MATS session and learn how to find brokers and check their credentials.
Weathering The Storm: Navigating Thru The Ups and Downs As An Owner/Operator
Presented by: Innovative Logistics Group
This workshop is designed to help trucking owner operators navigate the ever-changing market which we are now seeing as the new norm. It will cover topics such as identifying profit trends, understanding the impact of regulations, and developing strategies to maximize profits. The workshop will also provide participants with tools and resources to help them stay up-to-date on industry developments. Additionally, the workshop will provide attendees with an opportunity to dive into their own business and gain insight into best practices. The goal of the workshop is to equip participants with the knowledge and resources they need to make informed decisions and succeed in their trucking businesses.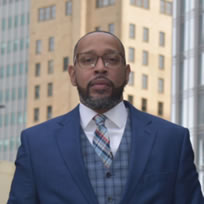 Founder, Innovative Logistics Group
The custom trucks have been judged, now it's time to celebrate these works of art and crown the winners. All attendees are invited to the Awards Ceremony where the winners of each class will be announced, along with Best of Show, People's Choice, and other awards.
Presented by: CarrierSource
Reading online reviews before a purchase is now second nature, but one of America's largest and most trafficked industries has been left behind. In this session, we will explore how reviews can revolutionize the logistics industry and teach members best practices on how to request and leverage them. By focusing on a review strategy, members will see an increase in brand loyalty and referrals, and ultimately produce a scalable, affordable user generated content marketing strategy that works. In this presentation, we will discuss:
-The importance of reviews for any business
-Best practices for driving reviews and meeting your customers where they're at
-Why negative reviews are a good thing
-Once you've gotten reviews, how can you leverage them as a marketing tool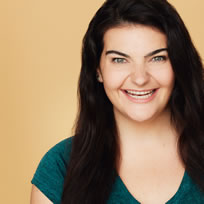 Co-Founder & Head of Growth, CarrierSource
The Flow of Money In Trucking
Presented by: Truck N Hustle
Our panel will teach owner operators how to follow the money in order to make critical business decisions. They will understand the freight market drivers, how to bid for freight and how to maximize profits. We're bringing industry experts with proven success in trucking to discuss their 2023 strategies.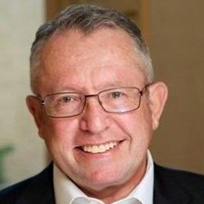 Principal Analyst, DAT Freight & Analytics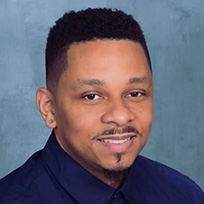 Founder of Truck N' Hustle & FreightFest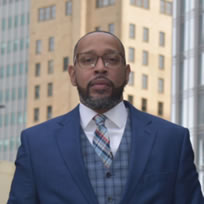 Founder, Innovative Logistics Group
Chief Operating Officer (COO), OTR Solutions